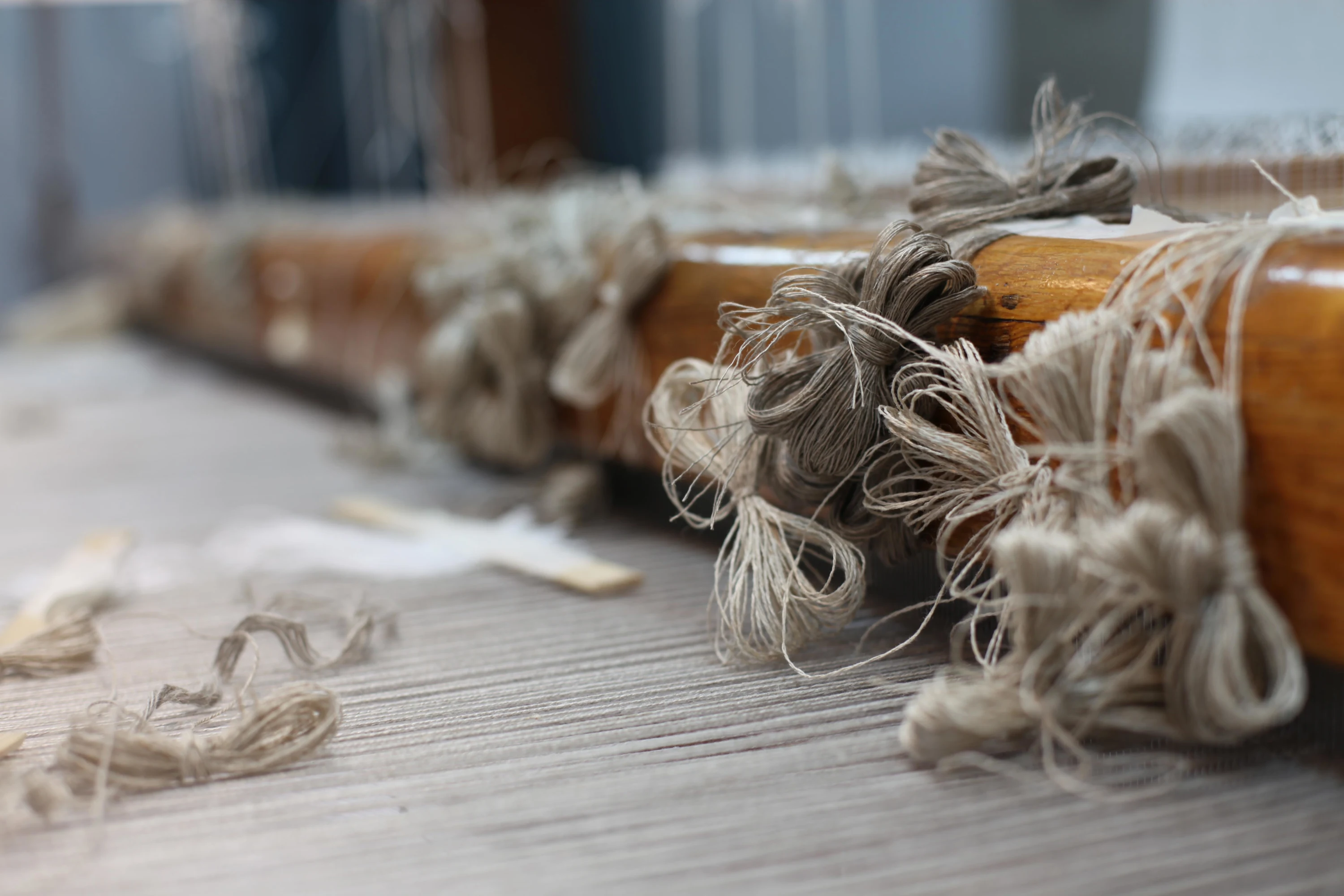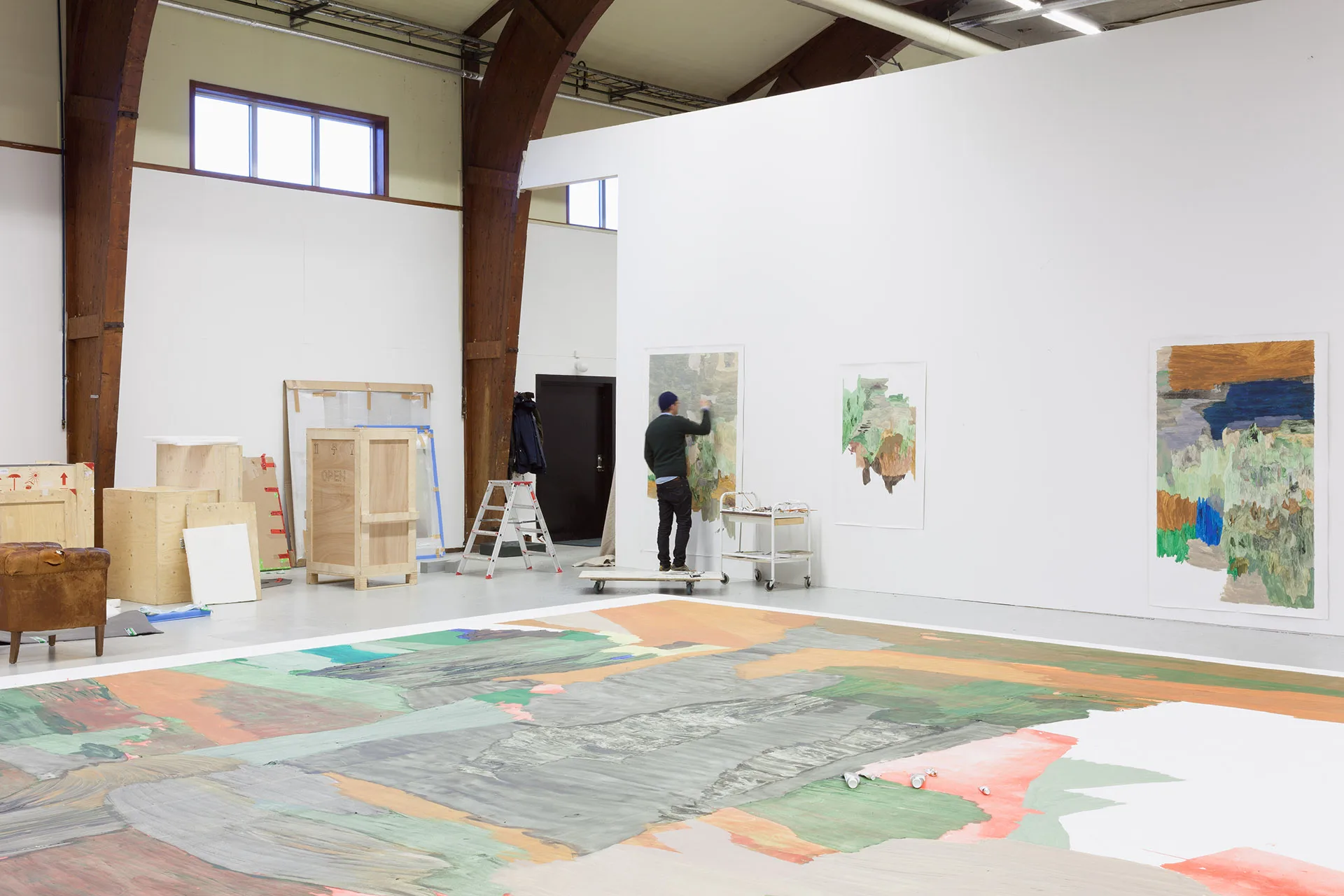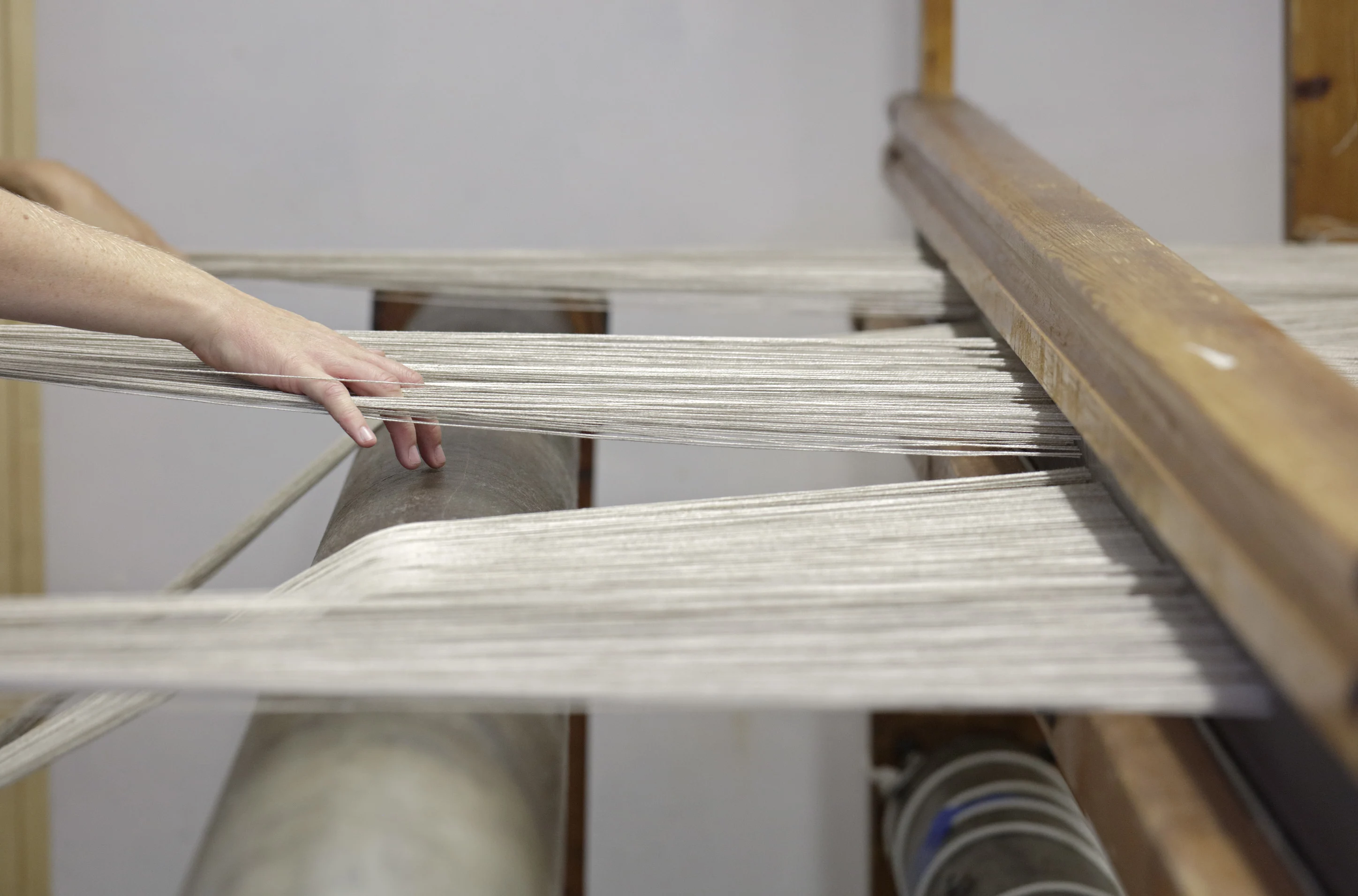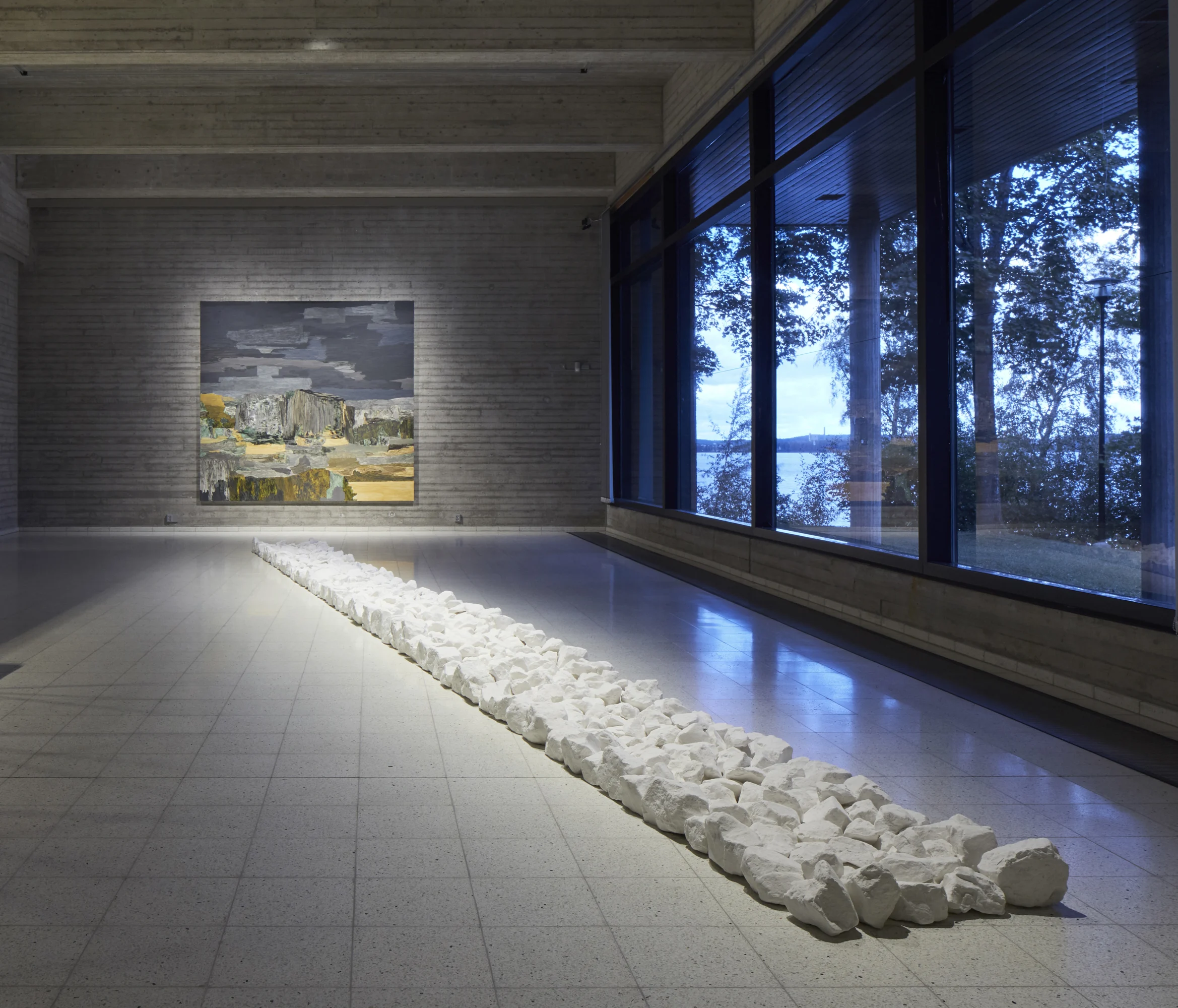 Viewing Room
24 April - 17 May 2020
Andreas Eriksson | Existential Landscapes
Overview
"Andreas [Eriksson] has described the tapestries as 'existential landscapes'. But we might also see them as a conceptual extension of painting in which the picture migrates to the canvas itself." - Hettie Judah
Andreas Eriksson's meditative works offer a unique window onto the artist's rural surroundings in Medelplana, Sweden. Describing them as "existential landscapes", Eriksson is typically known for his subtly textured paintings of the natural world. In recent years, the artist has expanded his formal language by making large-scale, handwoven tapestries rendered in subtle hues of undyed yarn. Hovering between abstraction and figuration, both his paintings and tapestries can be interpreted as patchwork topographies or details of organic forms such as trees, earth and rock formations. This Online Viewing Room highlights the formal and conceptual connections between these two distinct aspects of Eriksson's practice, both united in the artist's enduring interest in the passing of time and his relationship to the canvas. The OVR is accompanied by a digital commentary from Hettie Judah, art critic and regular contributor to The Guardian, Frieze and The New York Times.
"Andreas [Eriksson] has described the tapestries as 'existential landscapes'. But we might also see them as a conceptual extension of painting in which the picture migrates to the canvas itself." - Hettie Judah

ANDREAS ERIKSSON, b. 1975, Sweden
Andreas Eriksson's artistic practice is highly expansive, encompassing a wide range of media including painting, photography, sculpture, tapestry and installation. Eriksson's works often appear quiet and understated yet belie a poetic quality which has a lasting effect on the viewer. Since 2000, the artist has lived and worked in Medelplana, Sweden in a house situated in the midst of a forest on the south bank of Lake Vänern. Small events and phenomena from his everyday life and the natural world become the outset for his works, giving his formal, conceptual and perceptual decision-making process a firm context.
Eriksson's work often embraces dualities such as inside and outside, lightness and heaviness, illusion and reality. His work hovers enigmatically between the abstract and the figurative, and is simultaneously familiar and mysterious. The emotional intensity with which Eriksson imbues his work is the result of a sustained exploration of his response to the natural world.
Eriksson represented Sweden as part of the Nordic Pavilion at the 54th Venice Biennale (2011). Eriksson's works are included in prominent international collections such as Centre Pompidou, Paris; FRAC, Auvergne; MUMOK, Vienna; Nasjonalmuseet, Oslo; Gothenburg Museum of Art, Gothenburg; Moderna Museet, Stockholm; Skövde Art Museum, Skövde and National Public Art Council, Sweden.

"How did weaving become one of Eriksson's techniques? It all started with him looking closely at a canvas of French linen and a painterly observation having to do with how he almost pressed paint into a canvas, staining rather than painting it. He became aware of the underlying structure and surface, of the linen underneath the paint and how this patterned, woven textile was its own world. And of the concept of 'making the painting from behind', or making the hidden visible."
- Sara Walker, "Pre-Ceramic", included in Weavings by Andreas Eriksson, published to accompany the solo exhibition, 'Mapping Memories, Tracing Time' at Stephen Friedman Gallery, London, 17 March – 16 April 2020. Pictured right.
Hettie Judah on Andreas Eriksson
Filmed on the occasion of 'Mapping Memories, Tracing Time', Stephen Friedman Gallery, London, 17 March - 16 April 2020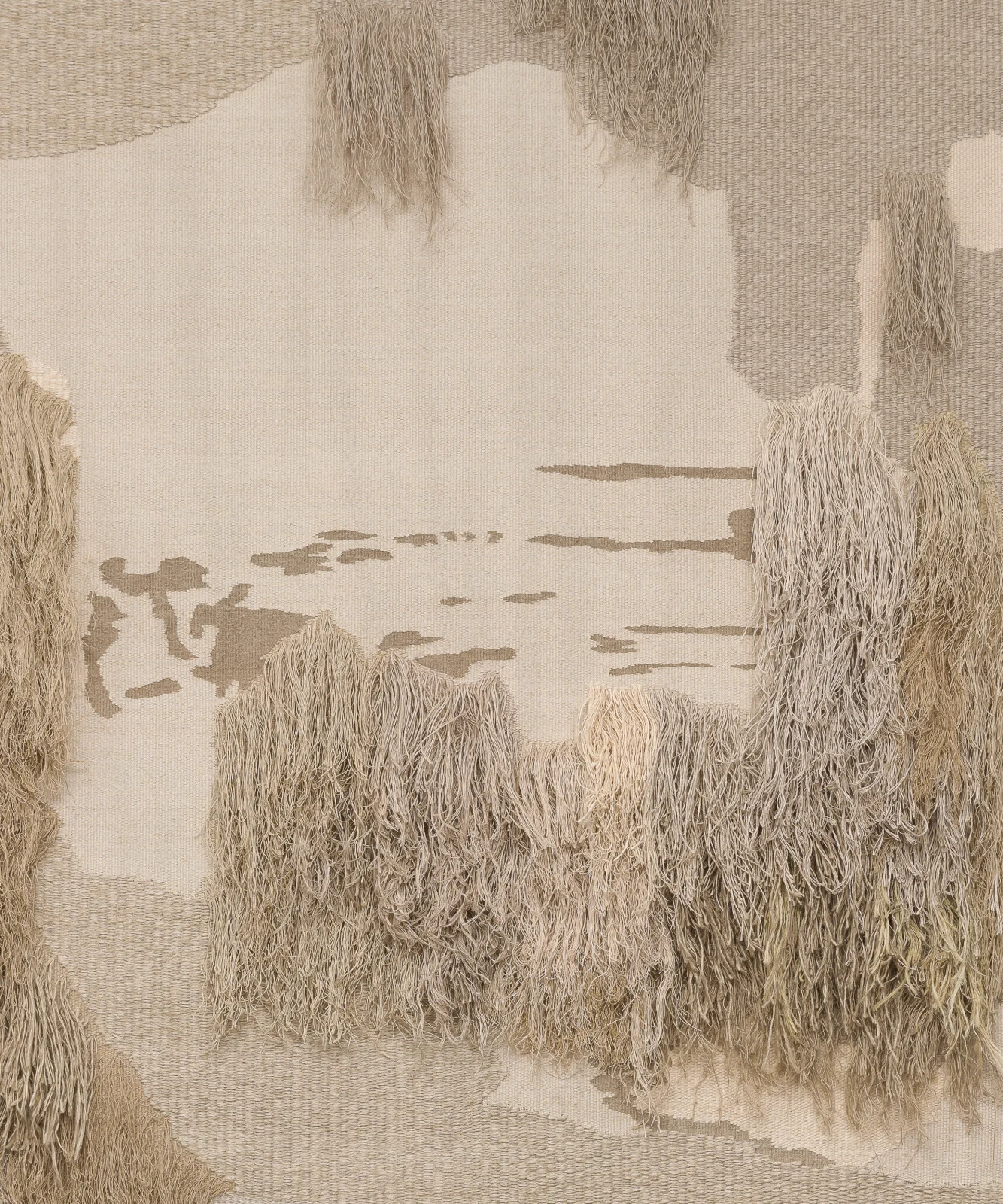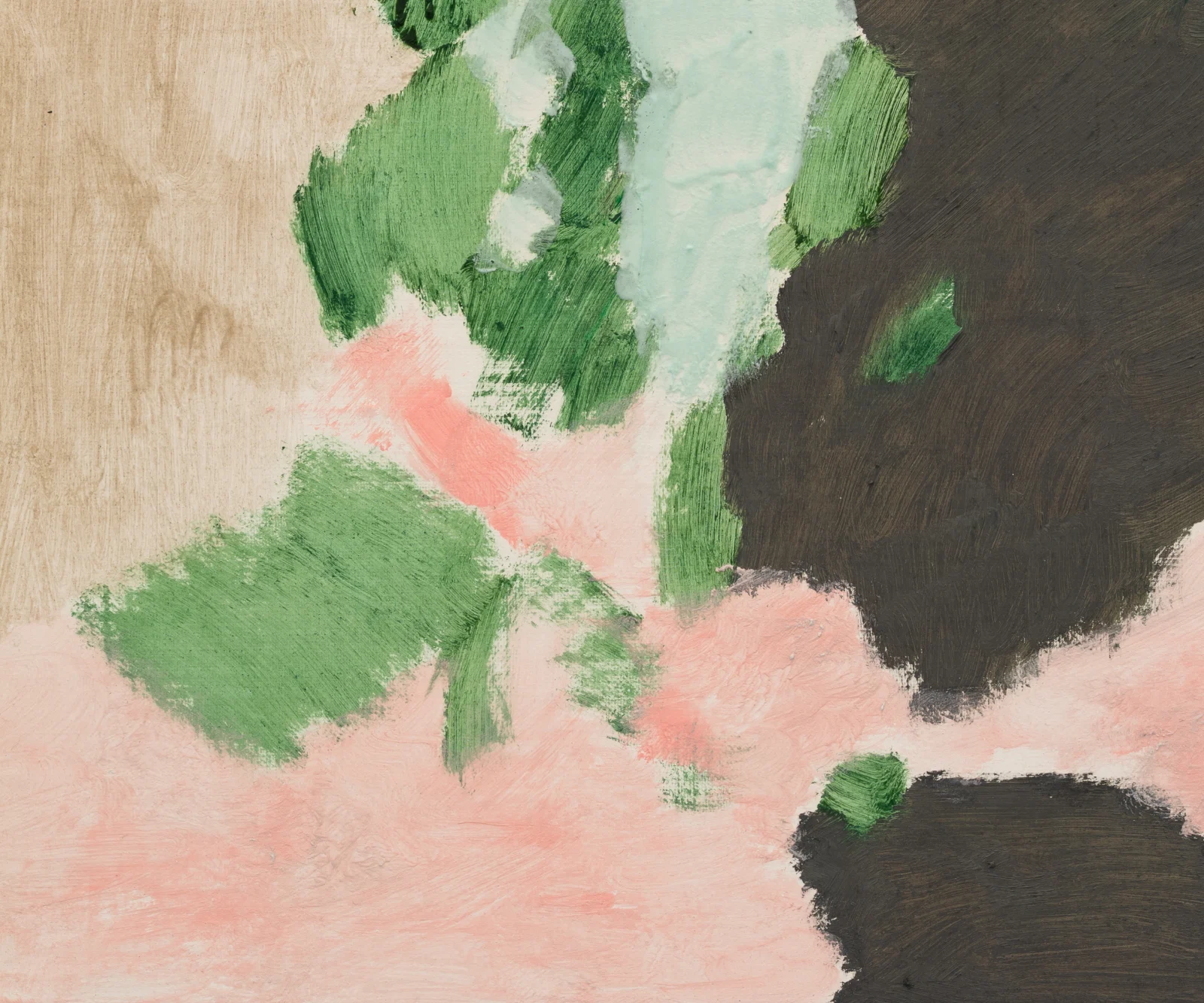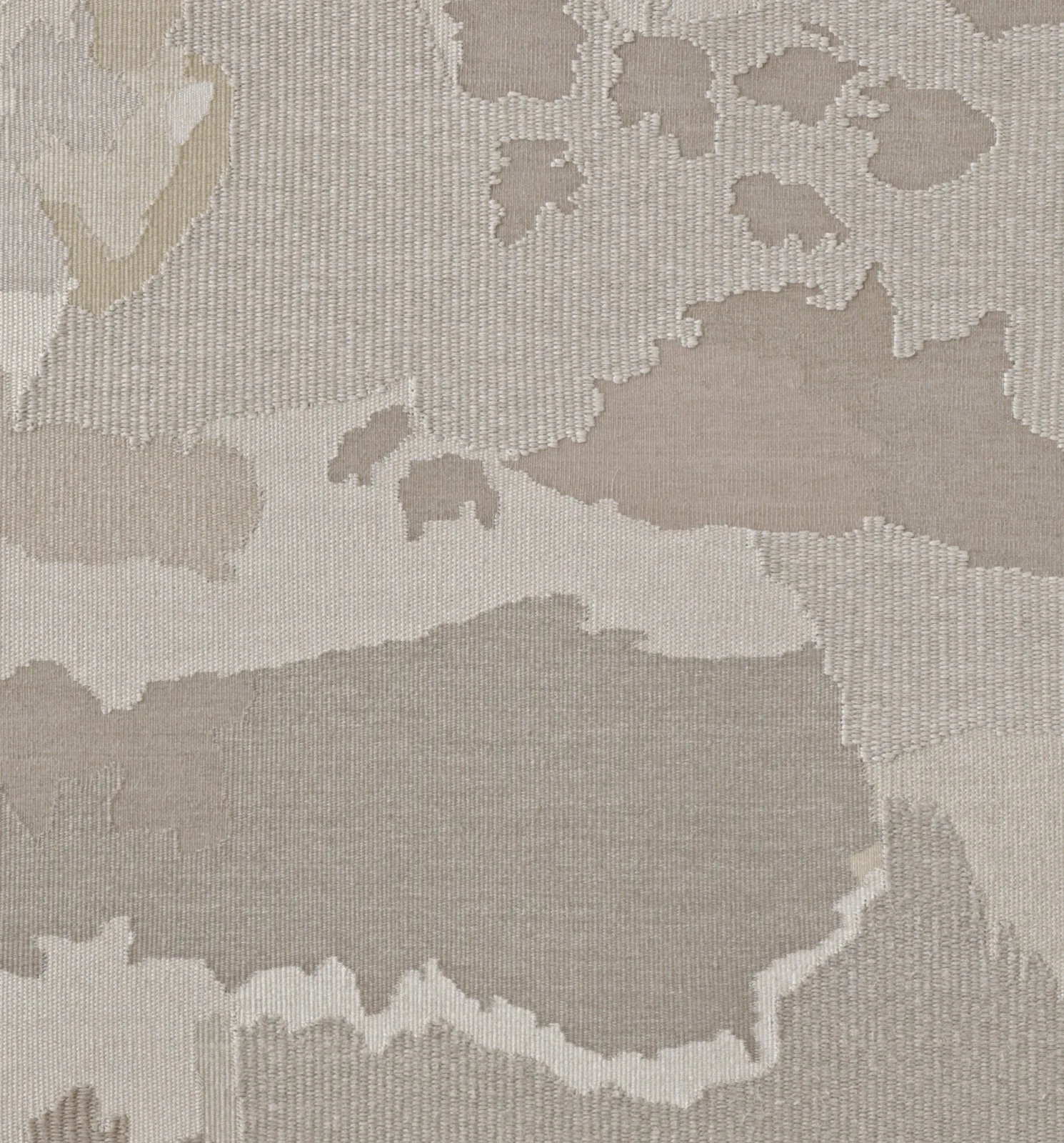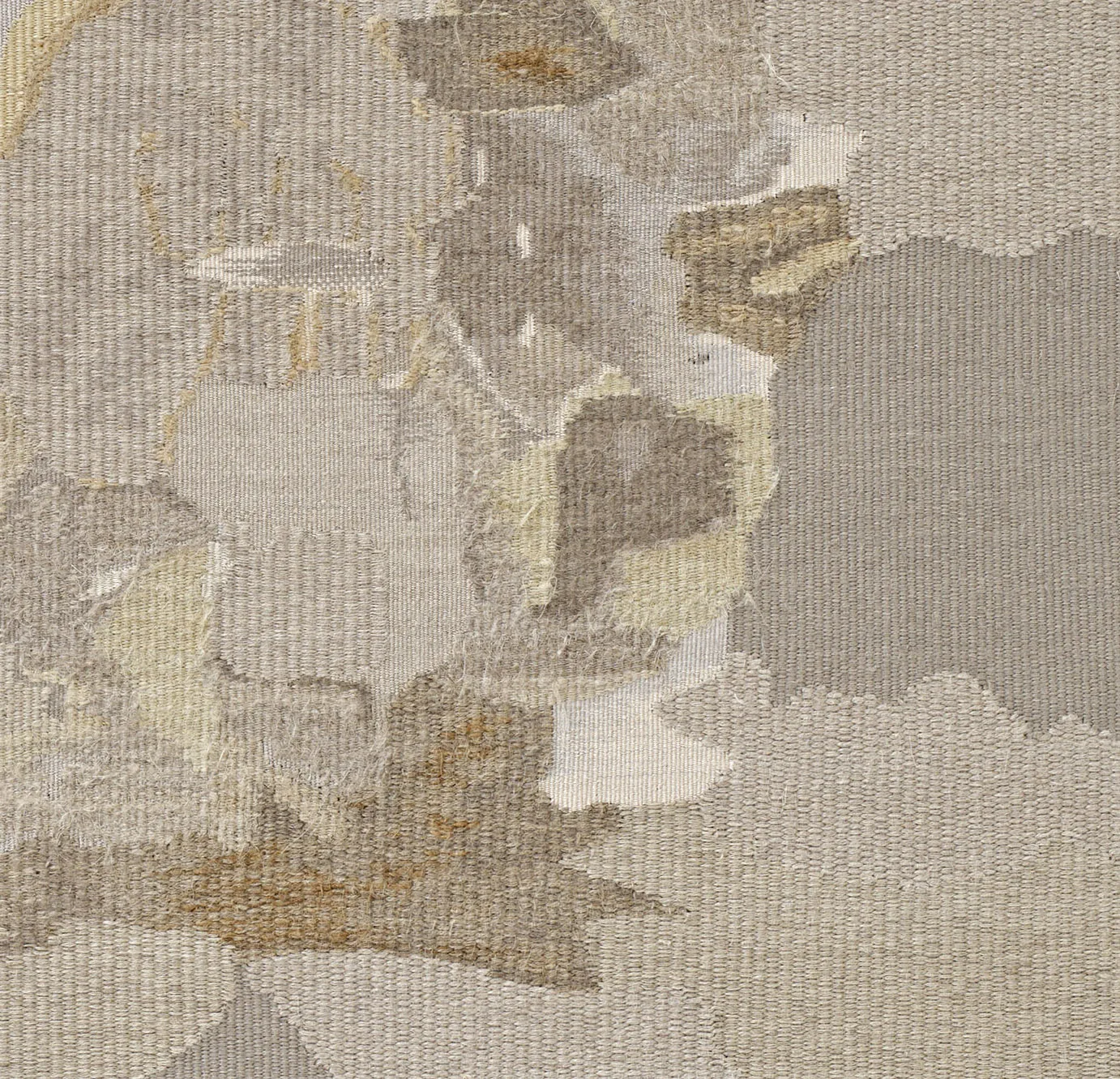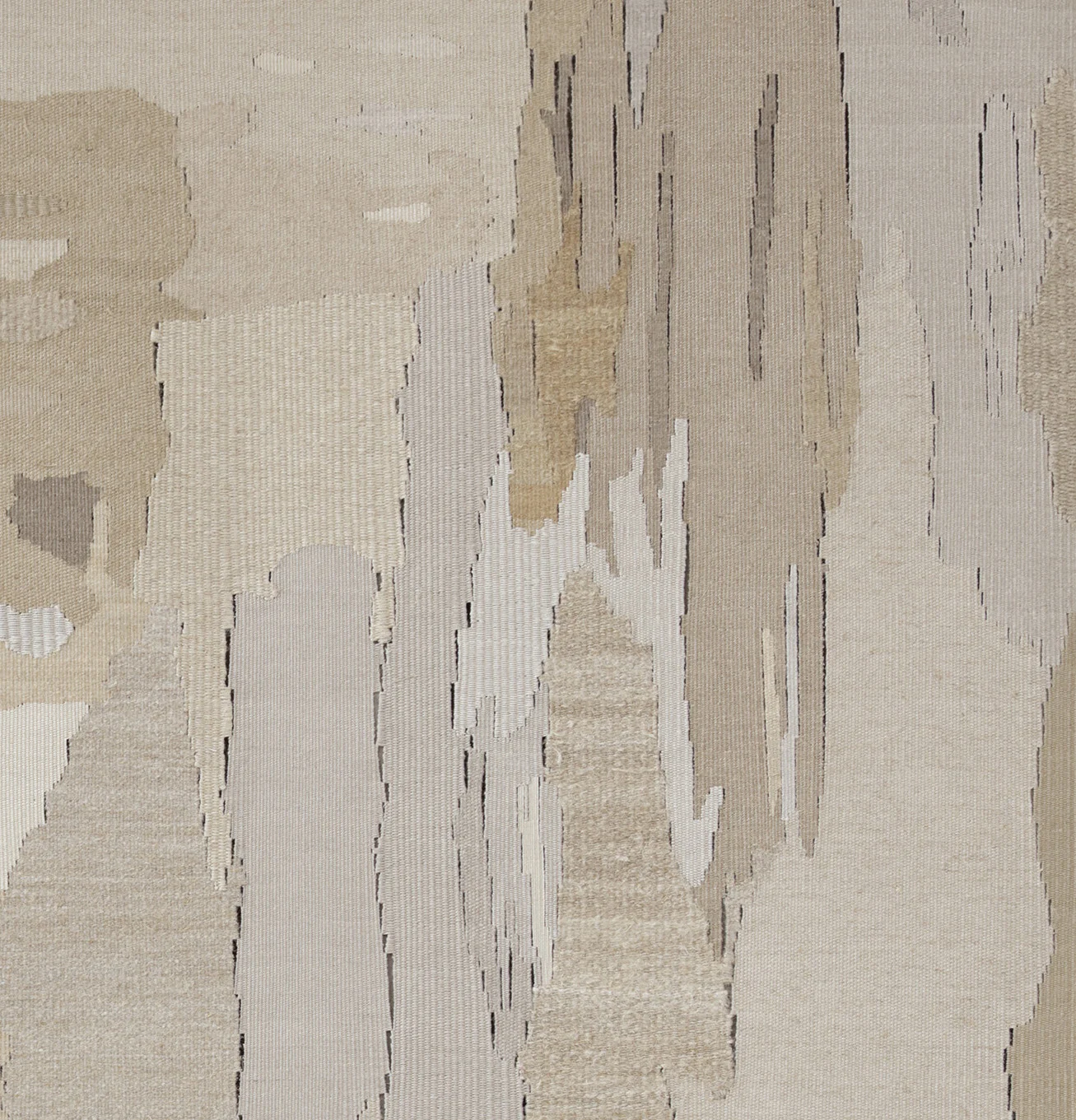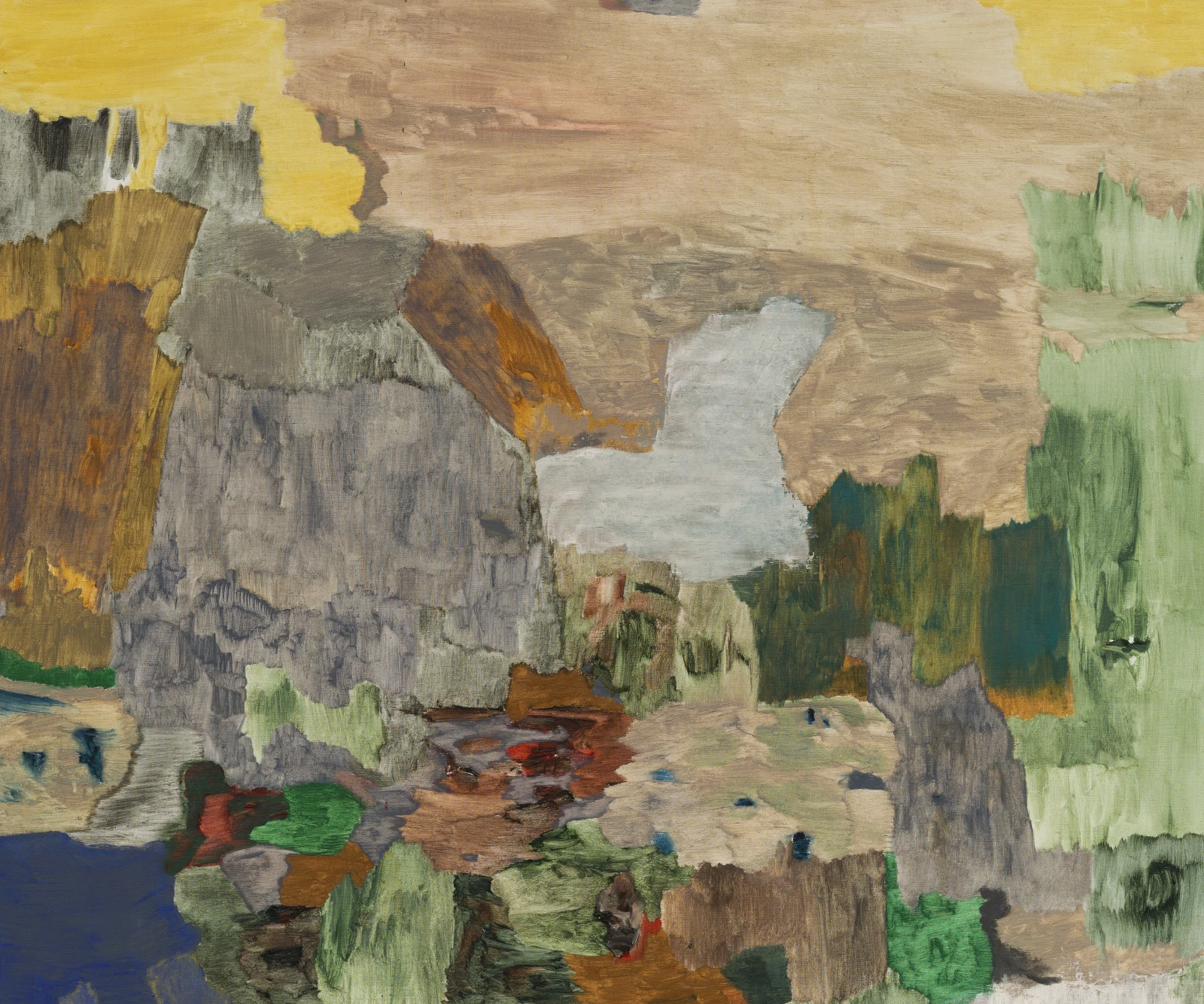 Eriksson also presents 'When snows fall', a series of plaster casts of the surfaces of existing paintings. Like the tapestries, they trace the process of their own making. Devoid of colour, the casts capture the gestural brushstrokes of Eriksson's paintings in ghostly detail. Alluding to frozen or mountainous terrain, the works encapsulate a childhood memory of looking at blindingly white snow and not being able to grasp any sense of space.
"My first memory, actually, which wasn't an awakening but something that is closely connected to what I am working on, I think. I am looking at a pile of snow. Suddenly, I lose my sense of space, so it was a kind of - 'is this a mountain in the distance or is it near me?'"
- Andreas Eriksson, in an interview with Hans Ulrich Obrist and Daniel Birnbaum at Moderna Museet, 11 February 2011