Viewing Room
10 - 26 June 2020
Kehinde Wiley | Portrait of Savannah Essah
Art Basel 2020 Focus Work
The present portrait of a young Afro-British woman called Savannah Essah is a classic example of Kehinde Wiley's unique painting practice which has evolved over the last twenty years and is now celebrated in major institutional exhibitions around the world.
Containing new and original visual content, this viewing room delves deeper into Wiley's work and gives a personal context to both artist and sitter, breathing life into a portraiture practice that is at once original and deeply historic.
Film produced by Stephen Friedman Gallery, London, with narration by Mira Dimitrova (Director of Sales) and Karon Hepburn (Director and Artist Liaison for Kehinde Wiley)
'The Yellow Wallpaper', William Morris Gallery, London, England (2020)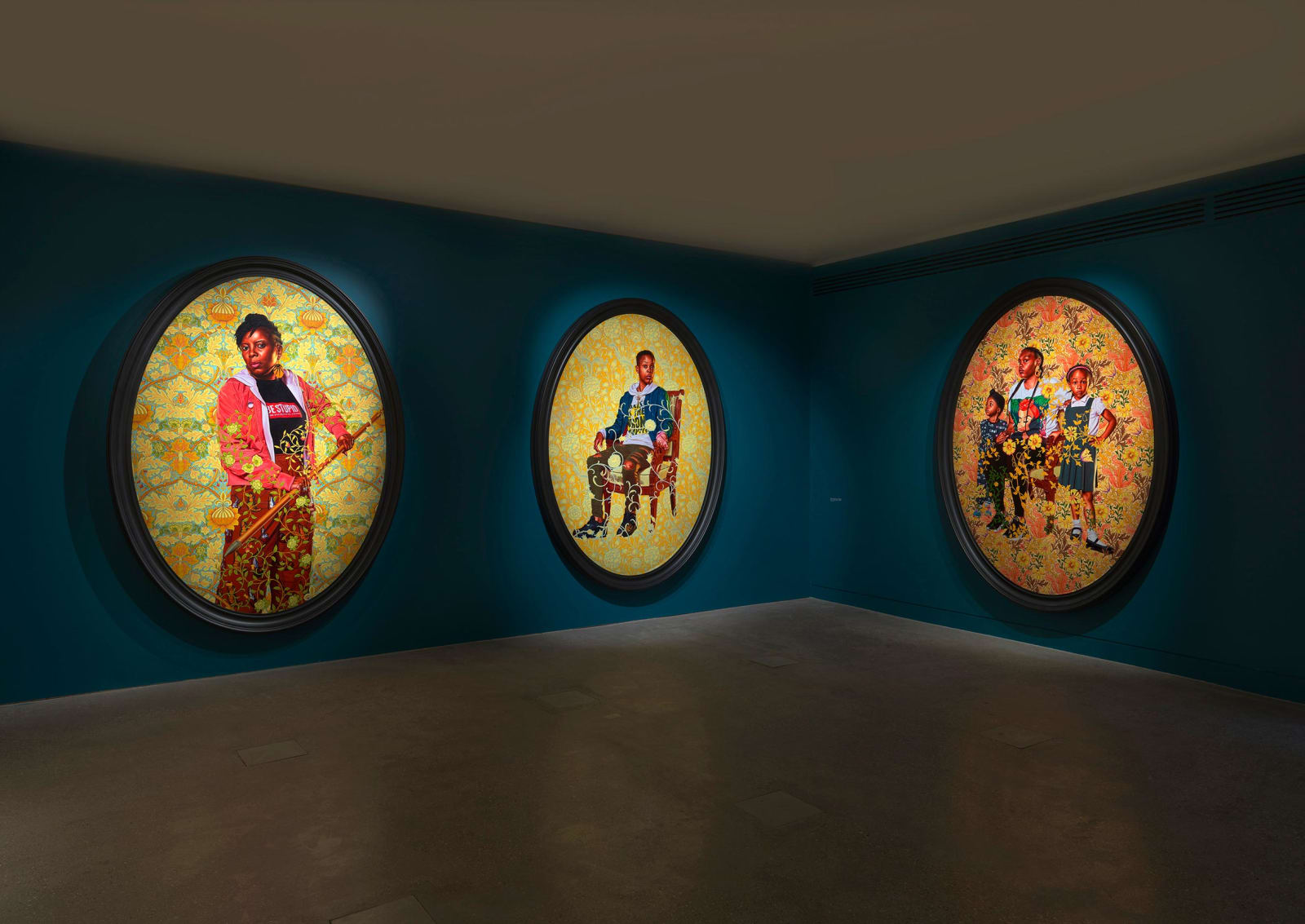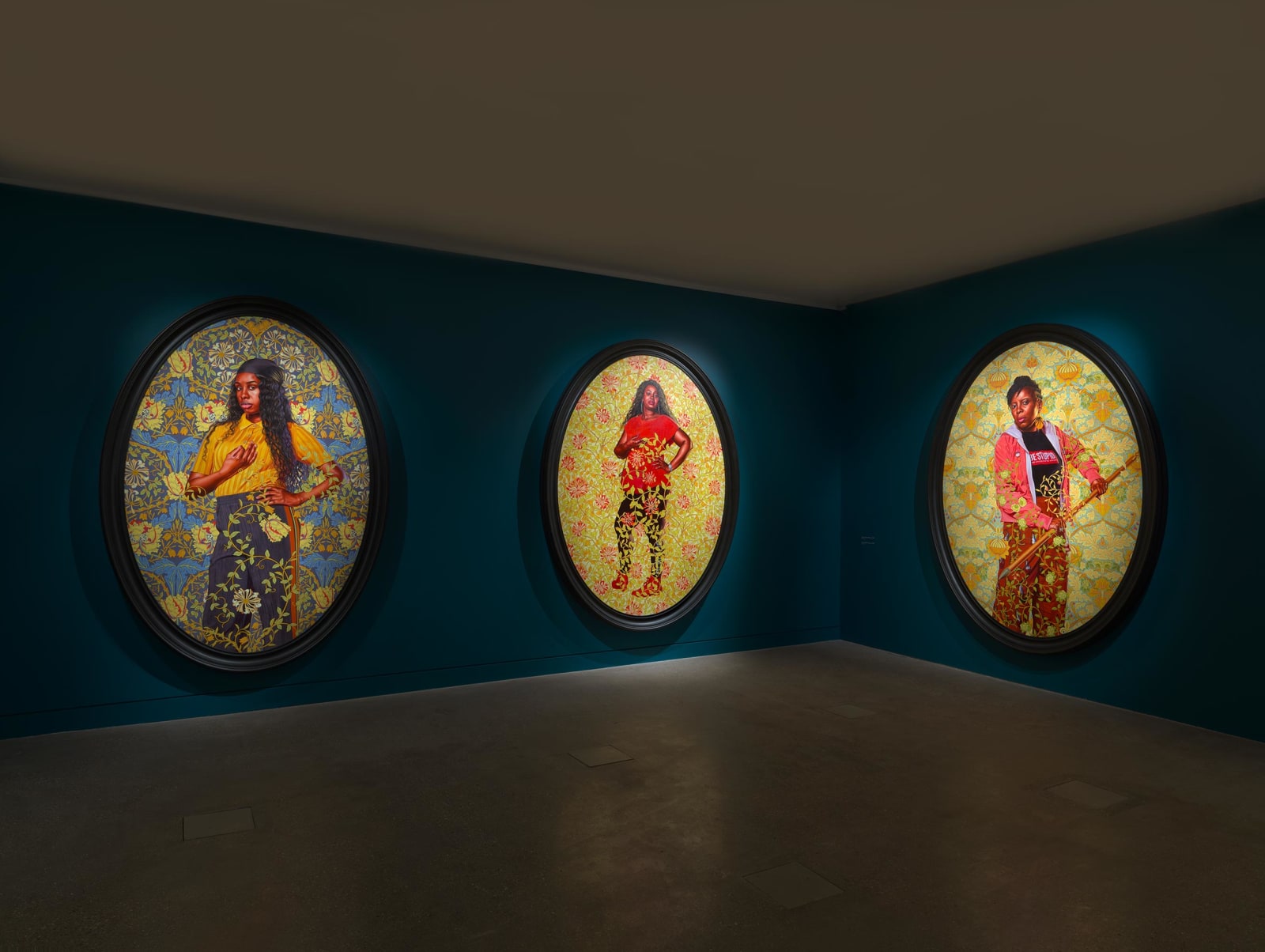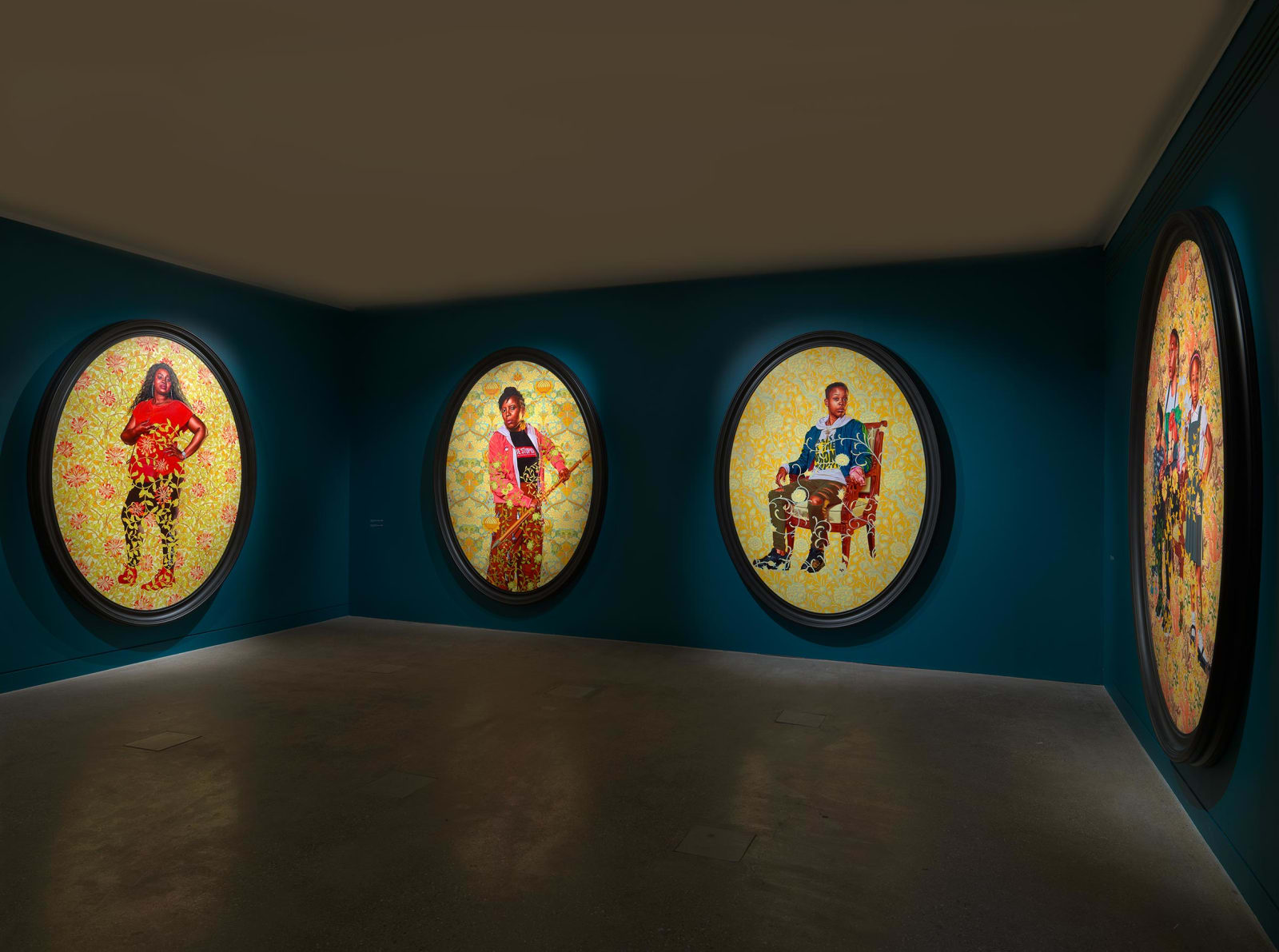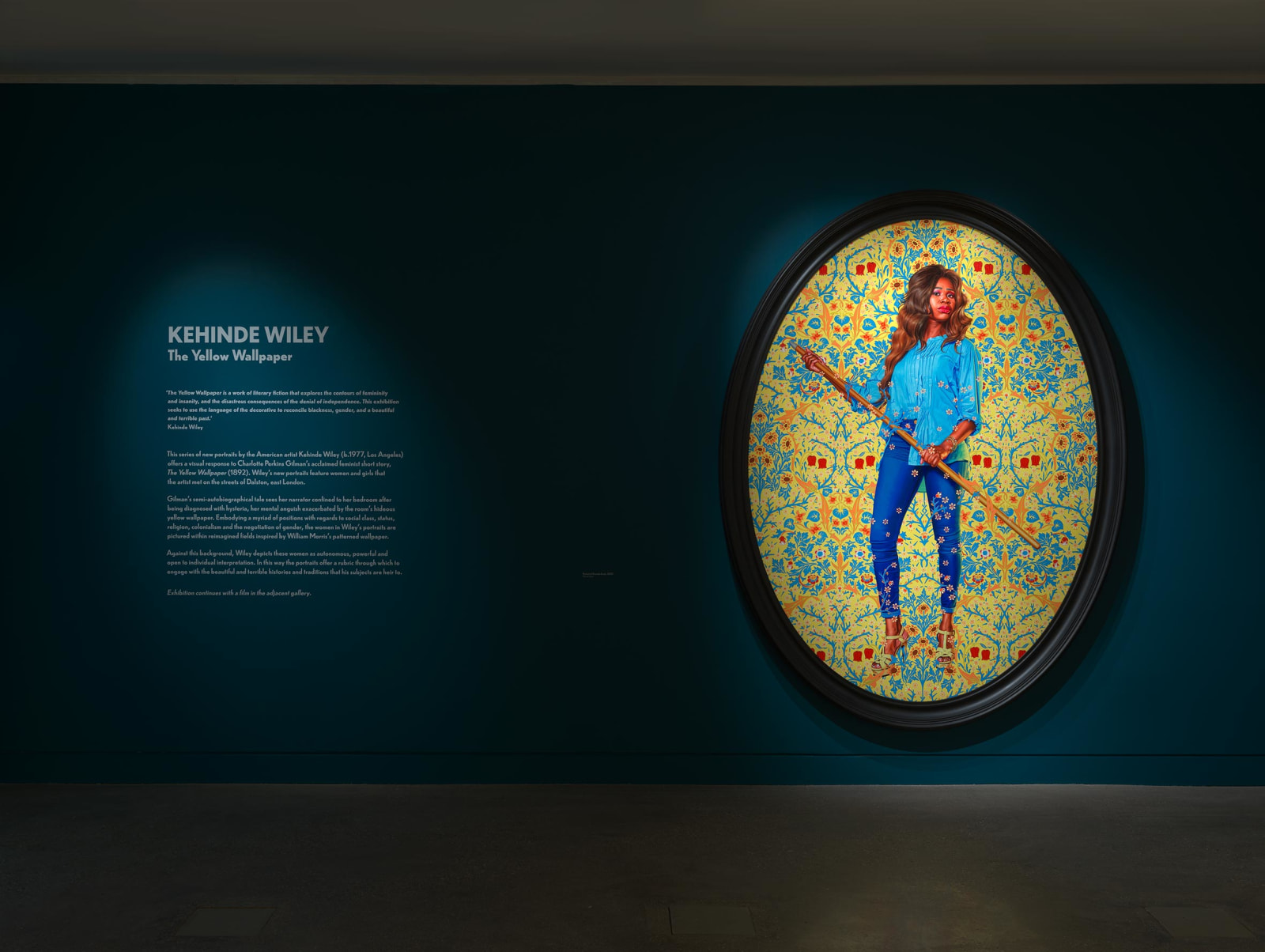 "Black women have always been at the core of my thinking around portraiture. You see so many portraits where the male figure stands dominant at the forefront of the painting and women, children and land are seen in equal measure as possessions. In my own work, the women are strident, they take the front, but there's also a sense of mystery. We don't really know who these women are."
- Kehinde Wiley, on the occasion of 'Kehinde Wiley: A New Republic', Brooklyn Museum, New York, NY (2015)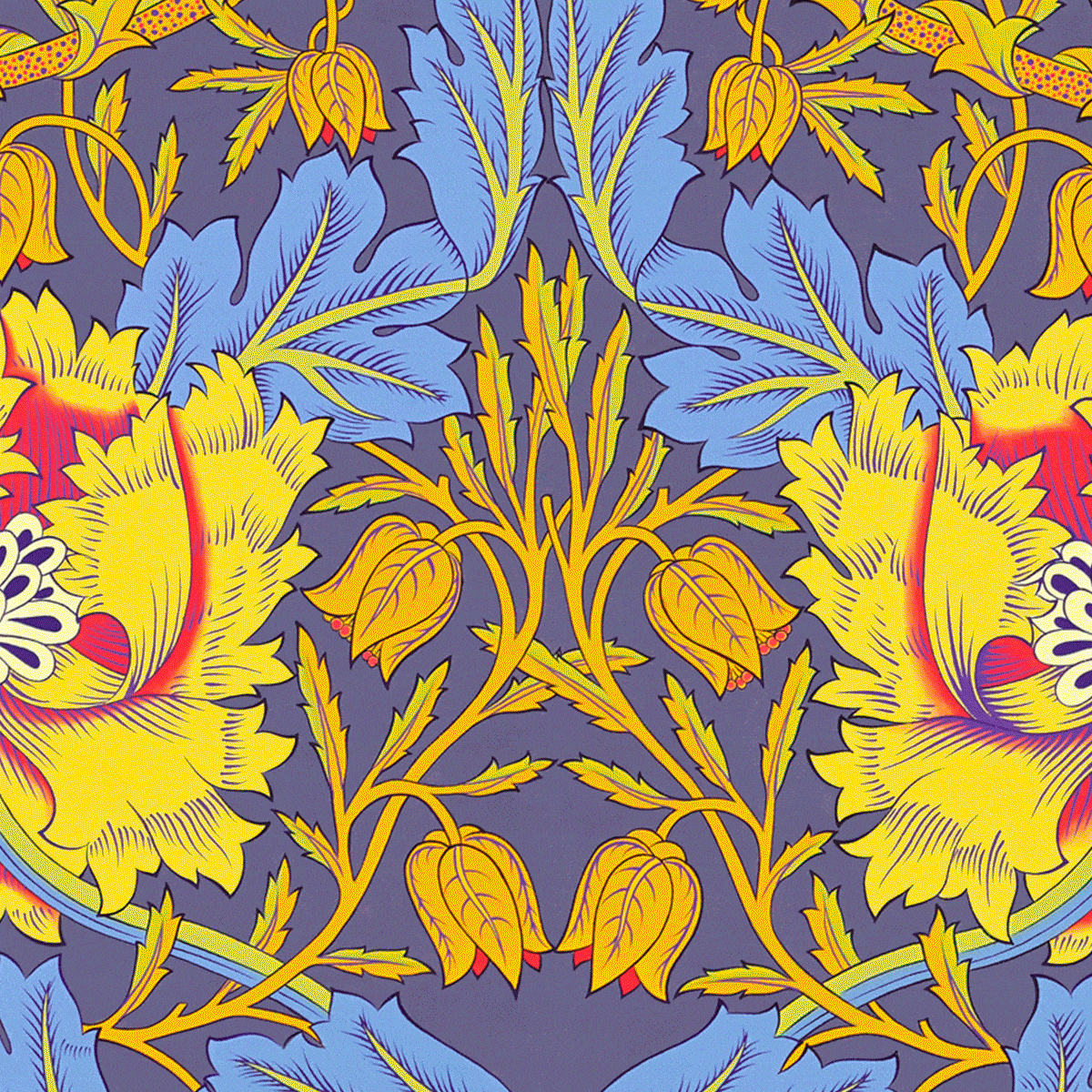 The Inspiration
"I began to take the DNA of [William] Morris and build upon it to create hybrids of my own, these kind of all over patterns that feel random and chaotic as opposed to that very rational order you see in traditional Morris prints"
- Kehinde Wiley
"No pattern should be without some sort of meaning"
- William Morris
"I always think of the background as a character within the picture. It's demanding space in as much as the figure itself is demanding space. It becomes a kind of signifier of defiance, the desire to be present, the desire to be radically present."
- Kehinde Wiley in conversation with National Portrait Gallery Director, Nicholas Cullinan (2017)
Film produced on the occasion of 'Kehinde Wiley: The Yellow Wallpaper', William Morris Gallery, London (2020); featuring CCH Pounder reading excerpts from Charlotte Perkins Gilman's 'The Yellow Wallpaper', 1892
Institutional Highlights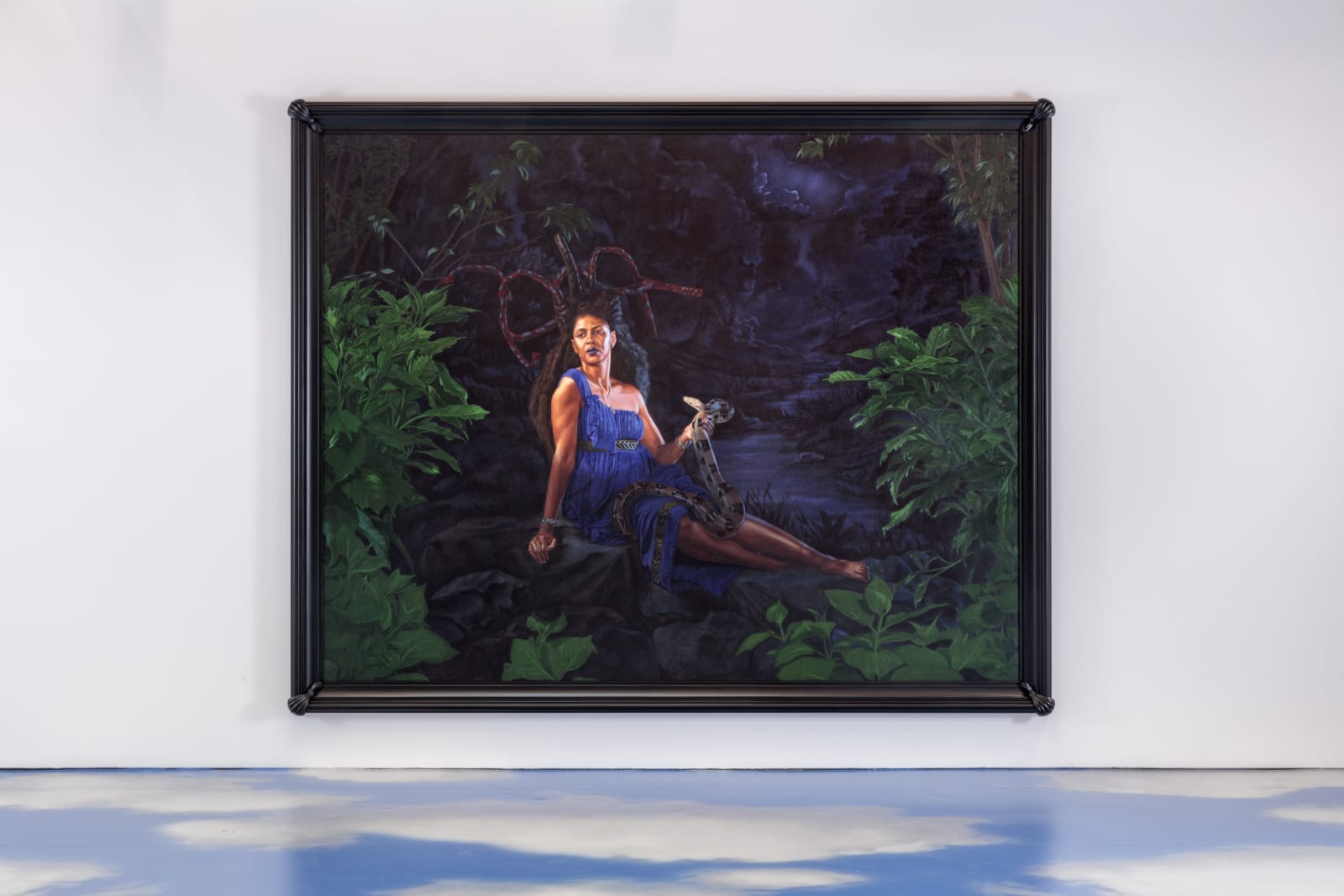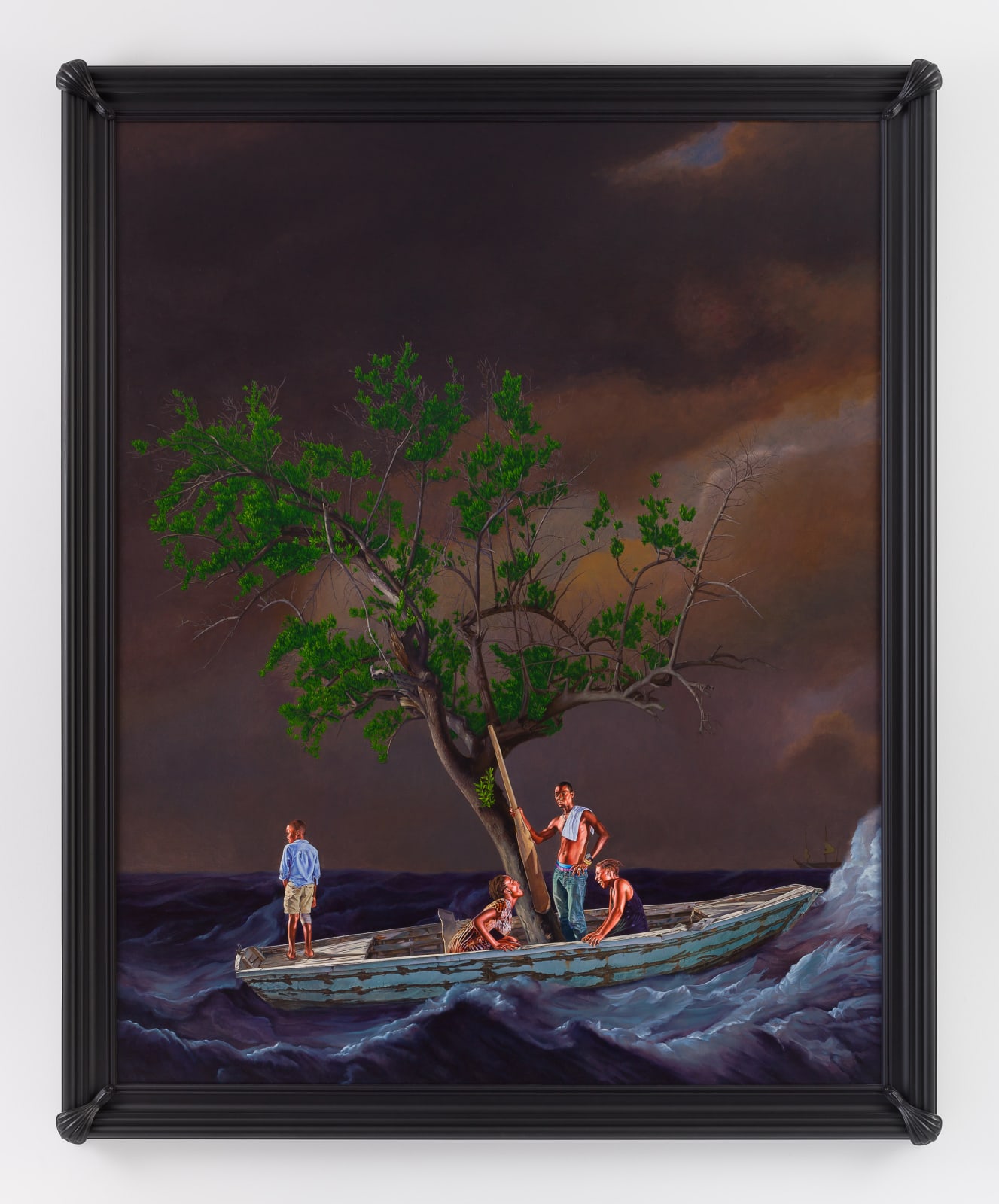 KEHINDE WILEY, b. 1977, United States
Wiley received his MFA from Yale University in 2001. Shortly after, he became an Artist in Residence at the Studio Museum in Harlem, New York. In 2015 he was awarded the US State Department Medal of Arts. In 2018 he received the W.E.B. Du Bois Medal at Harvard University, Massachusetts. In June 2019 he was honoured by The Gordon Parks Foundation, New York. Wiley is the Founder and President of Black Rock Senegal, a non-profit artist in residence program located in Dakar, Senegal.
The artist's work features in the permanent collections of numerous prominent institutions including The Jewish Museum, New York; Brooklyn Museum, Brooklyn; Studio Museum, Harlem; Los Angeles County Museum of Art; Metropolitan Museum of Art, New York; Modern Art Museum of Fort Worth, Fort Worth, Texas; Museum of Contemporary Art, Los Angeles, California; Museum of Fine Arts, Boston; Oklahoma City Museum of Art, Oklahoma City; Saint Louis Art Museum, St Louis, Missouri; Seattle Museum of Art, Seattle; Virginia Museum of Fine Arts, Richmond; Hammer Museum, Los Angeles and Walker Art Center, Minneapolis and The Zabludowicz Collection, London, England.