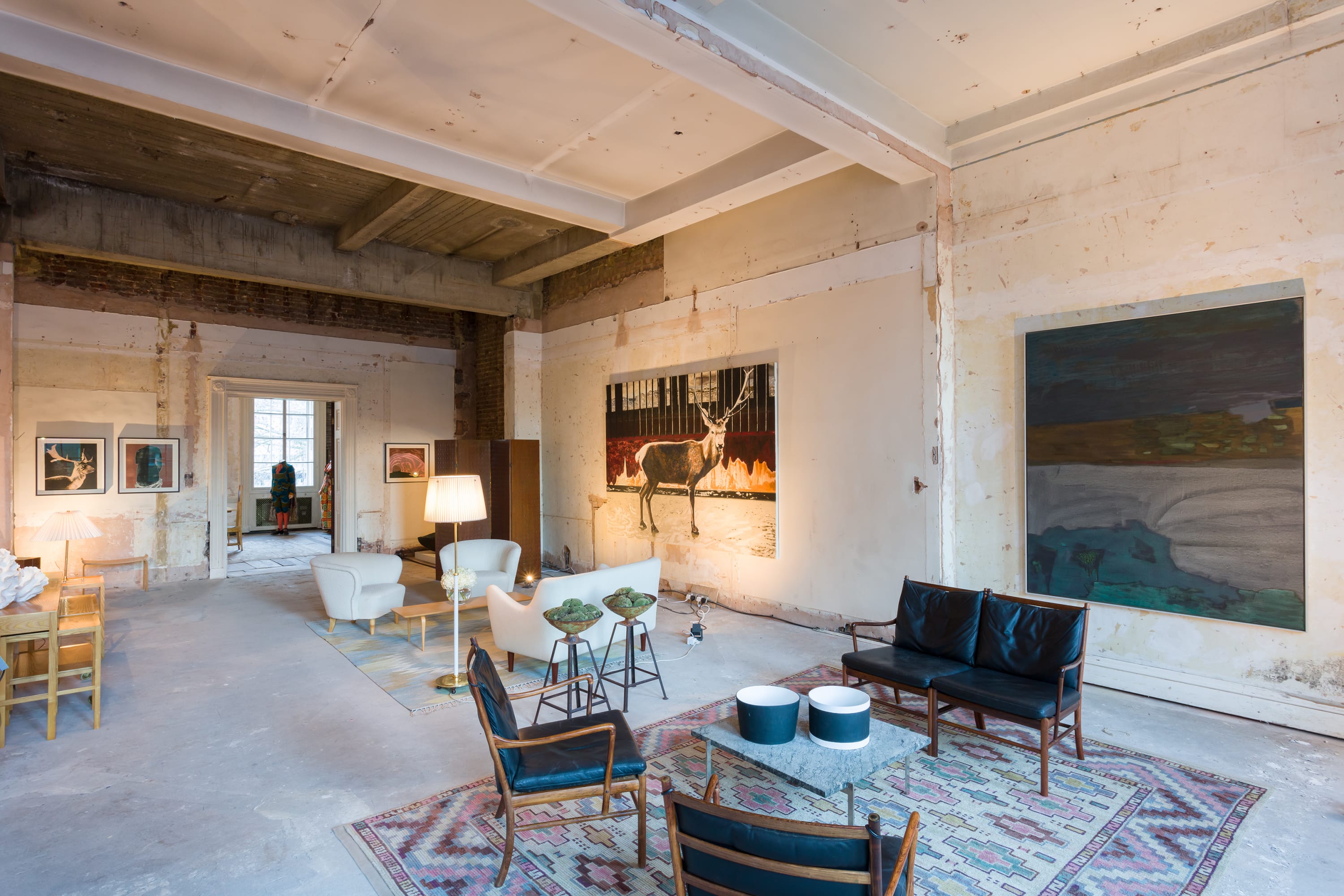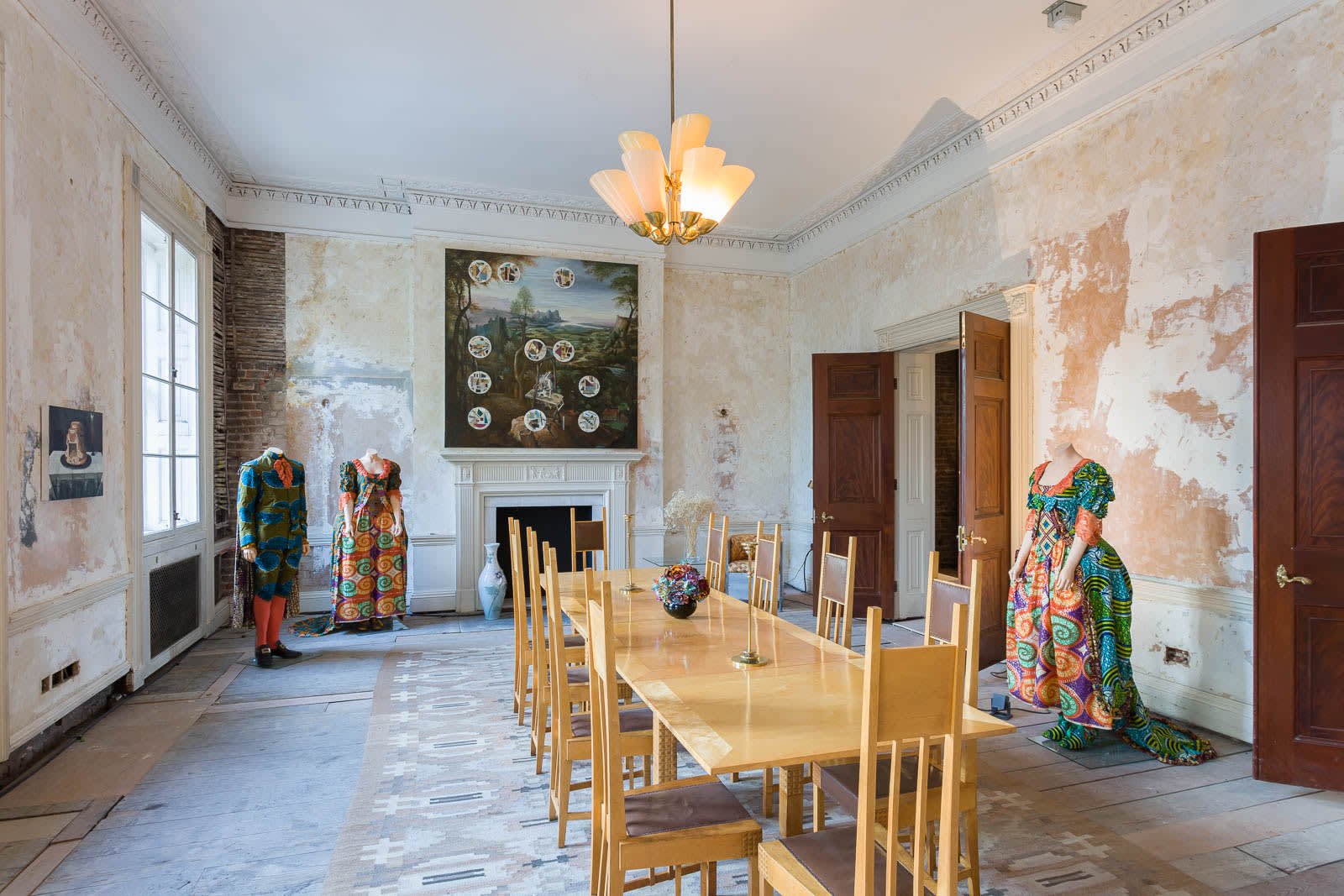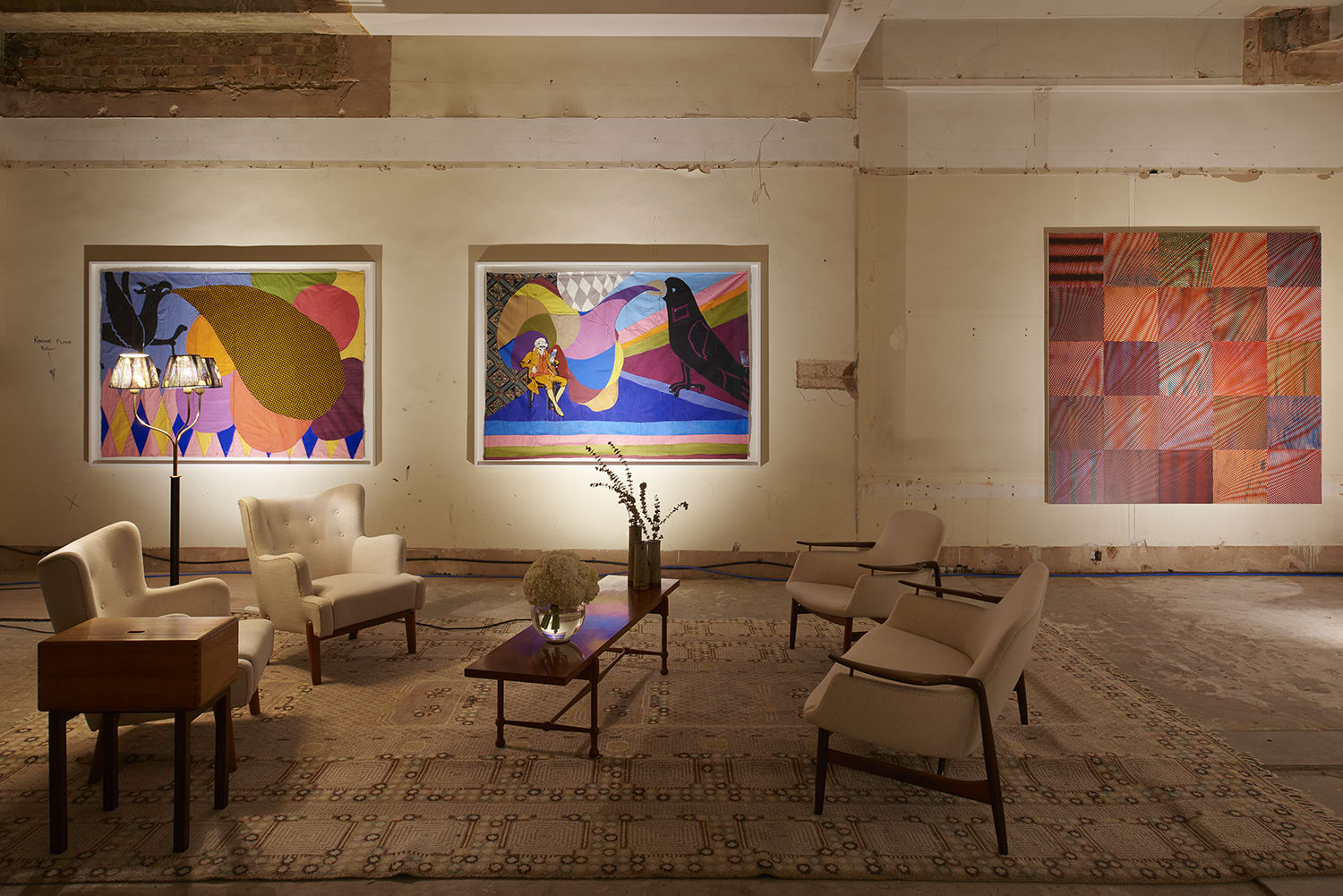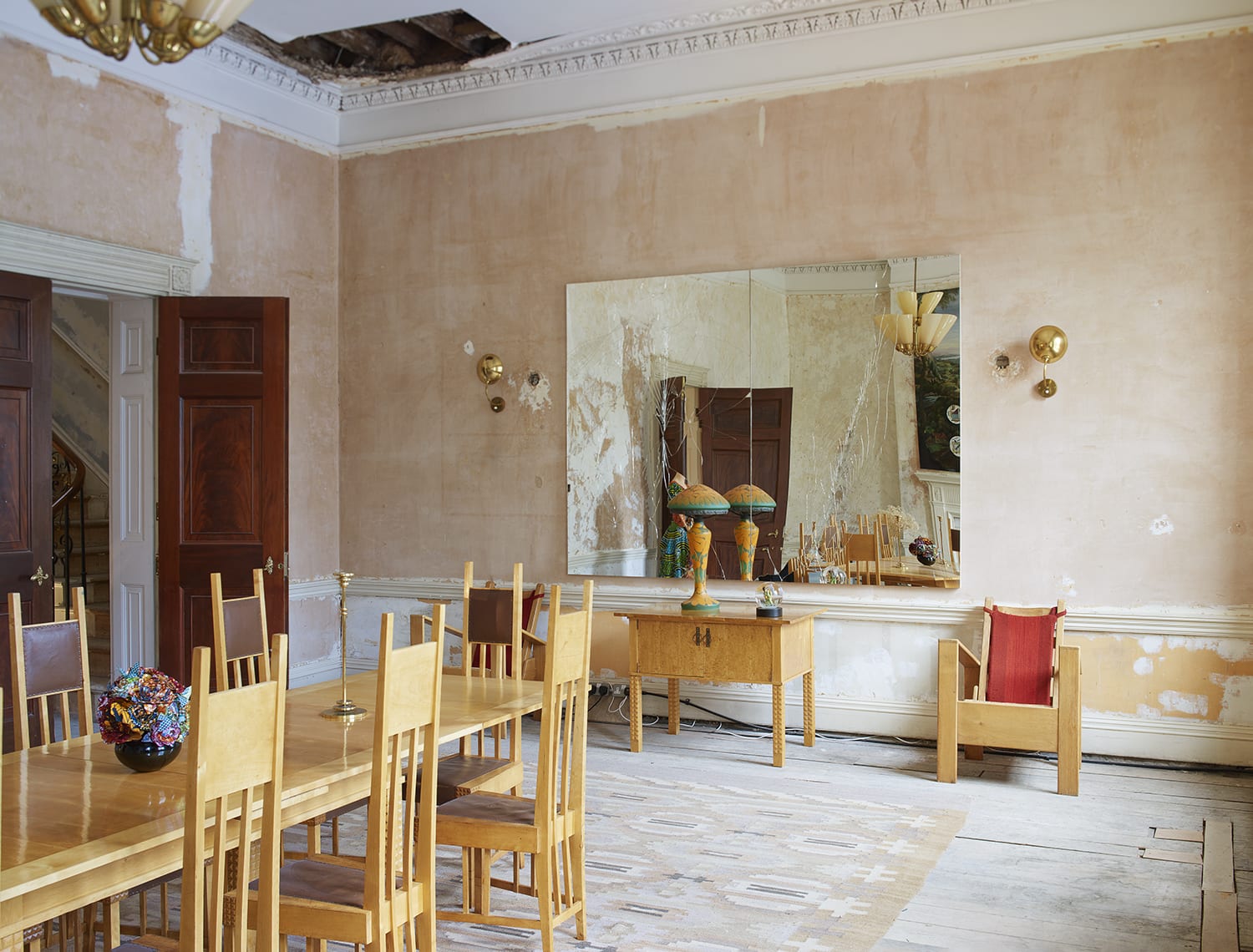 Stephen Friedman Gallery at The London House of Modernity
Overview
Marina Adams | Mamma Andersson | Juan Araujo | Tonico Lemos Auad | Jonathan Baldock | Claire Barclay | Andreas Eriksson | Manuel Espinosa | Kendell Geers | Wayne Gonzales | Jim Hodges | Ilona Keserü | Rivane Neuenschwander | Ged Quinn | Yinka Shonibare CBE RA | Luiz Zerbini
Stephen Friedman Gallery and The London House of Modernity are pleased to present a collaboration at 14 Cavendish Square.
This unique project brings together a diverse curated selection of international contemporary art and the best of classic mid century Nordic design. Set in a Grade II listed Georgian mansion of Palladian design, visitors are invited to explore eight atmospheric rooms in which domestic environments are created to showcase art and design of the highest quality.
Stephen Friedman explains: "I'm pleased to collaborate with Modernity on a project in a spectacular historical building that explores two of my passions: art and design. During this time as we work mostly from home, we notice the dynamics between objects in our living space. This project continues the symbiotic conversation between artists and designers and examines how their work complements our everyday lives. And the extraordinary Palladian architecture of 14 Cavendish Square provides the perfect setting."
"We find it interesting to collaborate with other galleries that complement our collection of furniture, textile and lighting. Art is a natural part of everyone's home, and our pieces from the Nordic countries work very well with the art that Stephen Friedman Gallery presents", says Andrew Duncanson.
Marina Adams | Mamma Andersson | Juan Araujo | Tonico Lemos Auad | Jonathan Baldock | Claire Barclay | Andreas Eriksson | Manuel Espinosa | Kendell Geers | Wayne Gonzales | Jim Hodges | Ilona Keserü | Rivane Neuenschwander | Ged Quinn | Yinka Shonibare CBE RA | Luiz Zerbini
14 Cavendish Square, London, W1G 9HA
Opening hours
13 April – 28 May 2021
Stephen Friedman Gallery recently celebrated its 25th anniversary and represents thirty leading international artists and Estates. In this reimagined space the gallery will display works by Marina Adams, Mamma Andersson, Juan Araujo, Tonico Lemos Auad, Jonathan Baldock, Claire Barclay, Andreas Eriksson, Manuel Espinosa, Kendell Geers, Wayne Gonzales, Jim Hodges, Ilona Keserü, Rivane Neuenschwander, Ged Quinn, Yinka Shonibare CBE RA and Luiz Zerbini, incorporating different aspects of the gallery programme.
Several rooms focus on specific themes: works by Jim Hodges, Ged Quinn and Yinka Shonibare CBE RA explore transformation and historical narratives within the context of the surrounding architectural splendour; the hand-made textiles and ceramics of Jonathan Baldock and Andreas Eriksson examine materiality and craft. Other spaces highlight the gallery's engagement with Latin America, as well as its commitment to representing overlooked artists and Estates. At the heart of the exhibition, works by Swedish artists Mamma Andersson and Andreas Eriksson are placed in context with Scandinavian designers in a 'grand salon' space on the first floor.
Both Mamma Andersson and Andreas Eriksson are renowned for their fascination with nature and landscape. The presentation includes a group of unique woodcuts by Andersson. Each work portrays an animal, person, place or object delicately printed abs jams coloured. Andersson embraces the elements of chance involved in hand printing, using slippage and misalignment of the image as part of the work. Central to the display is Andersson's imposing painting 'The Weakening Eye of Day', depicting a buck fallow deer rendered in a loose and expressive style. In certain areas, the canvas is visible through the opaque paint and creates pools of light and texture in a way that relates to her recent experiments with woodcut print.
Describing his work as "existential landscapes", Eriksson is known for his subtly textured paintings of the natural world. A new body of hand-woven tapestries such as 'Weissensee No. 14' expands the artist's formal language and demonstrates the connections between these two distinct practices. Rendered in subtle hues of undyed yarn, the tapestry offers a unique window onto the artist's rural surroundings in Medelplana, Sweden.
Eriksson sources the tapestries' linen from multiple sites in Sweden, linking each piece to a specific geographical location. Hovering between abstraction and figuration, these meditative works can be interpreted as a patchwork topography or a detail of an organic form such as a tree, earth or rock formation.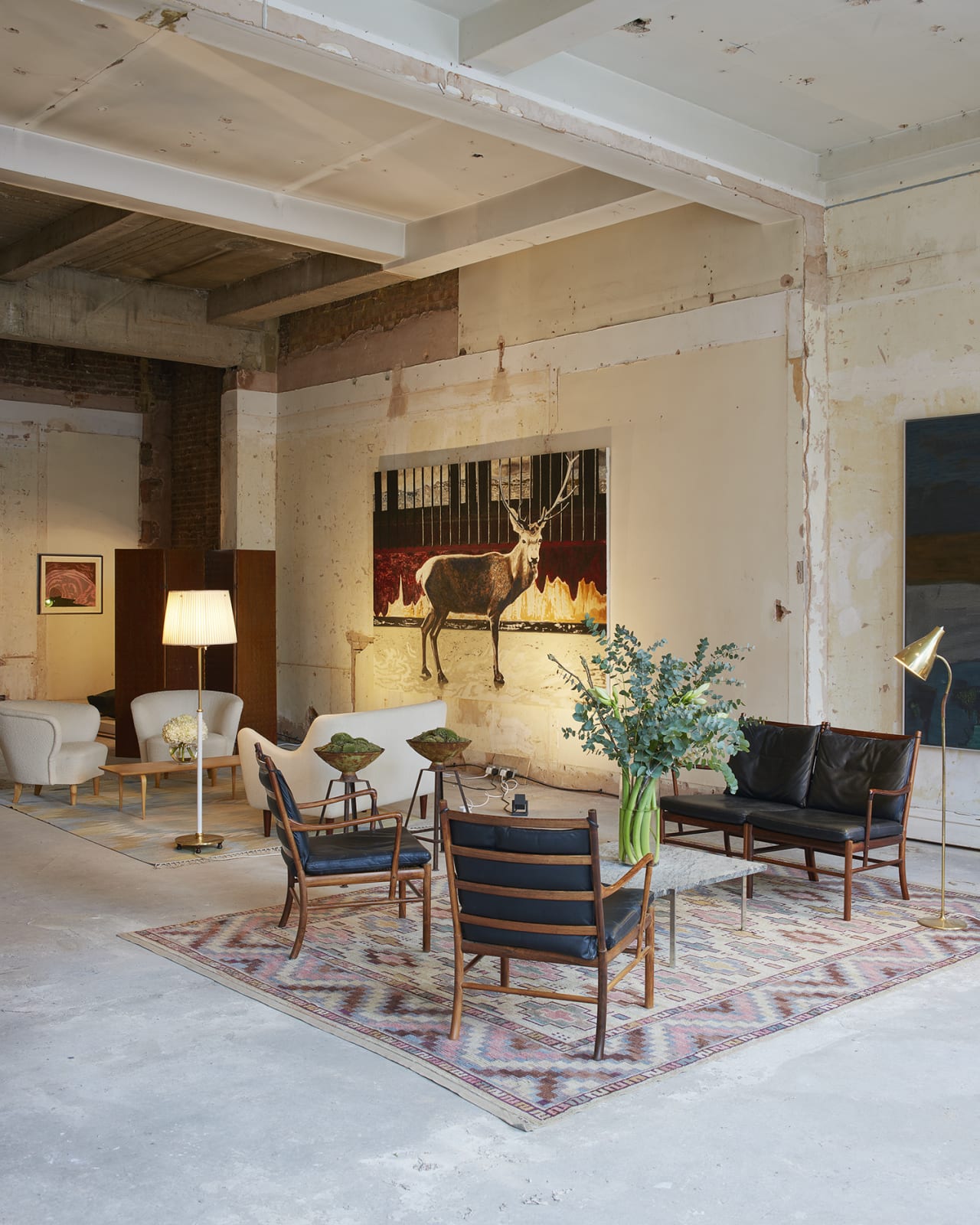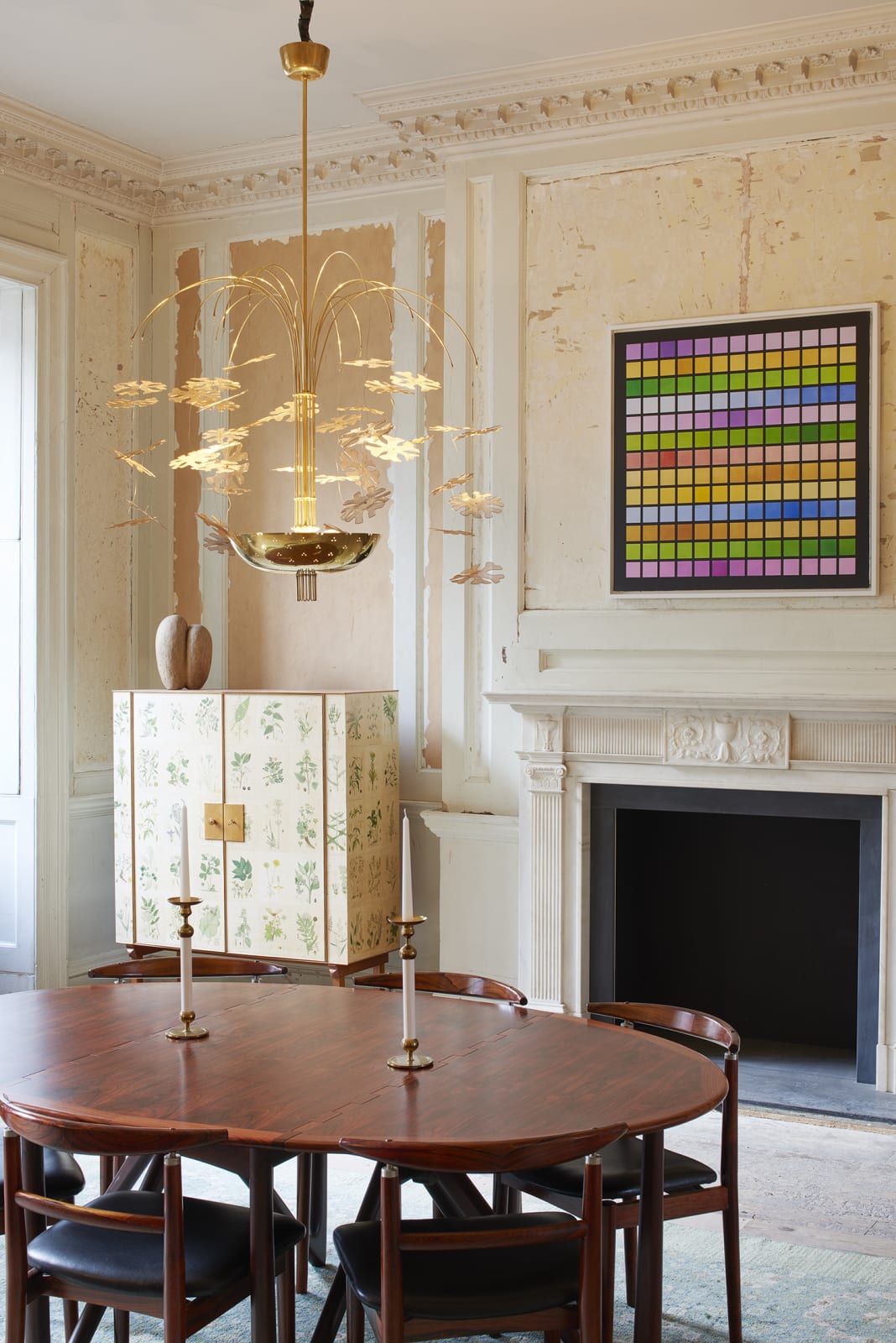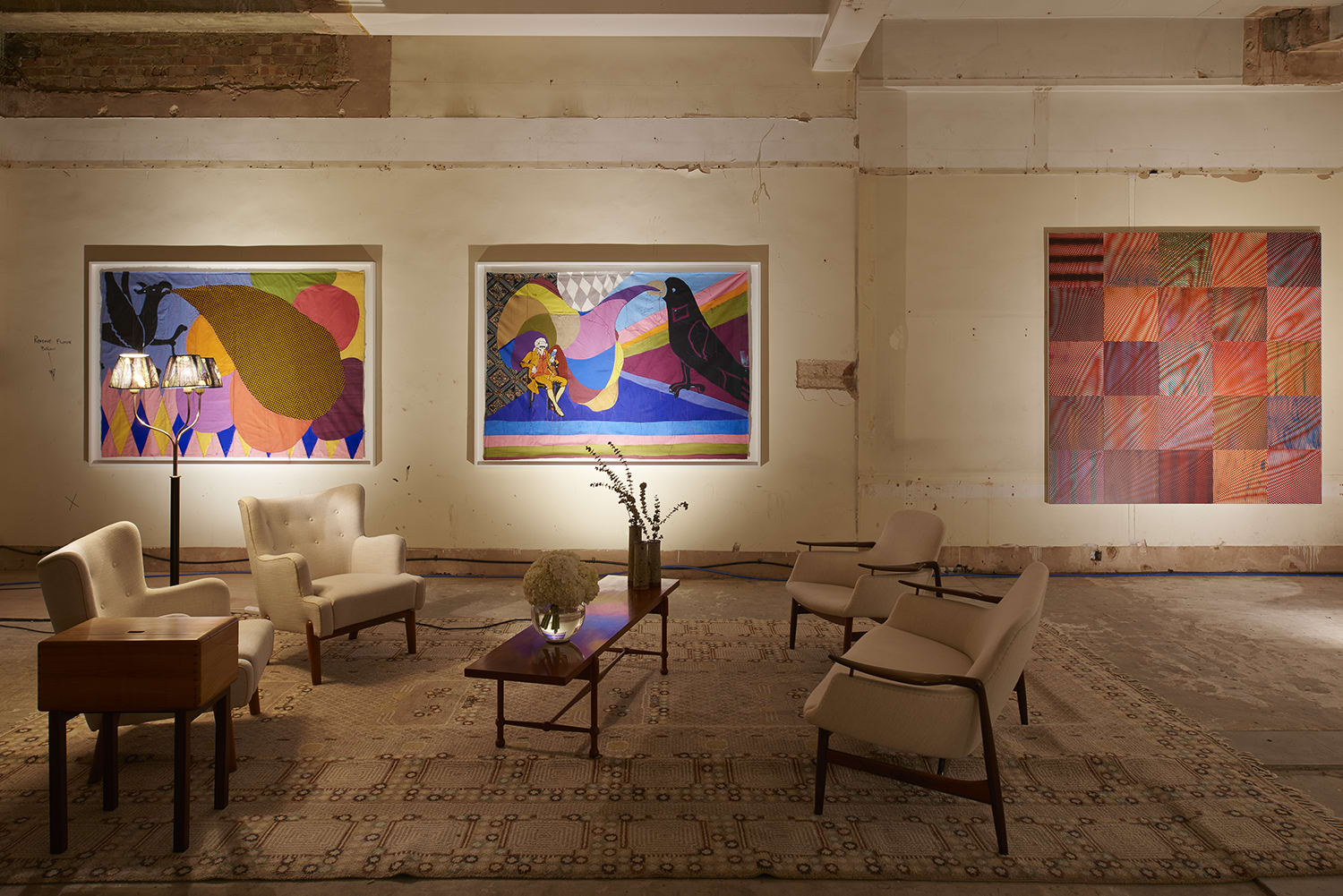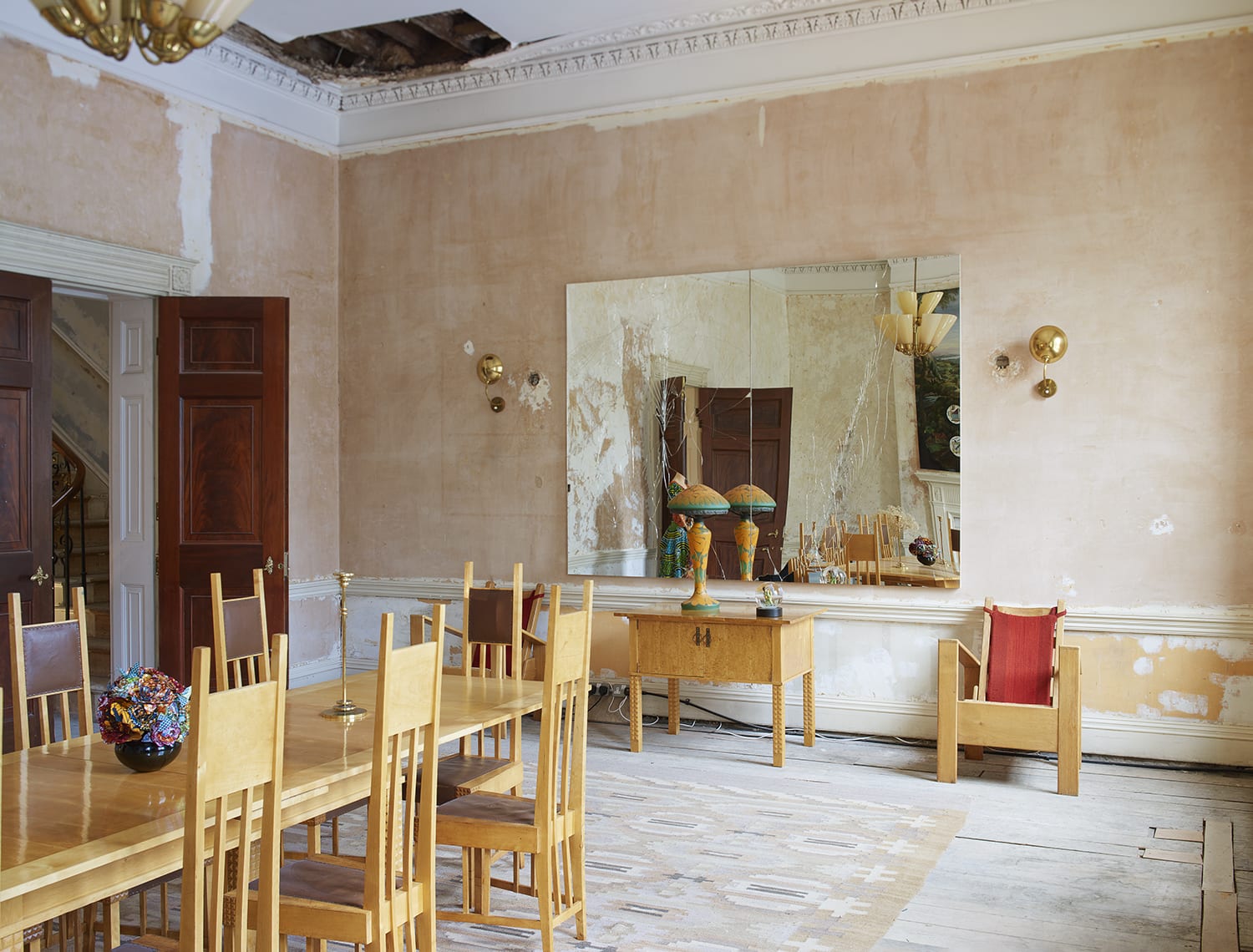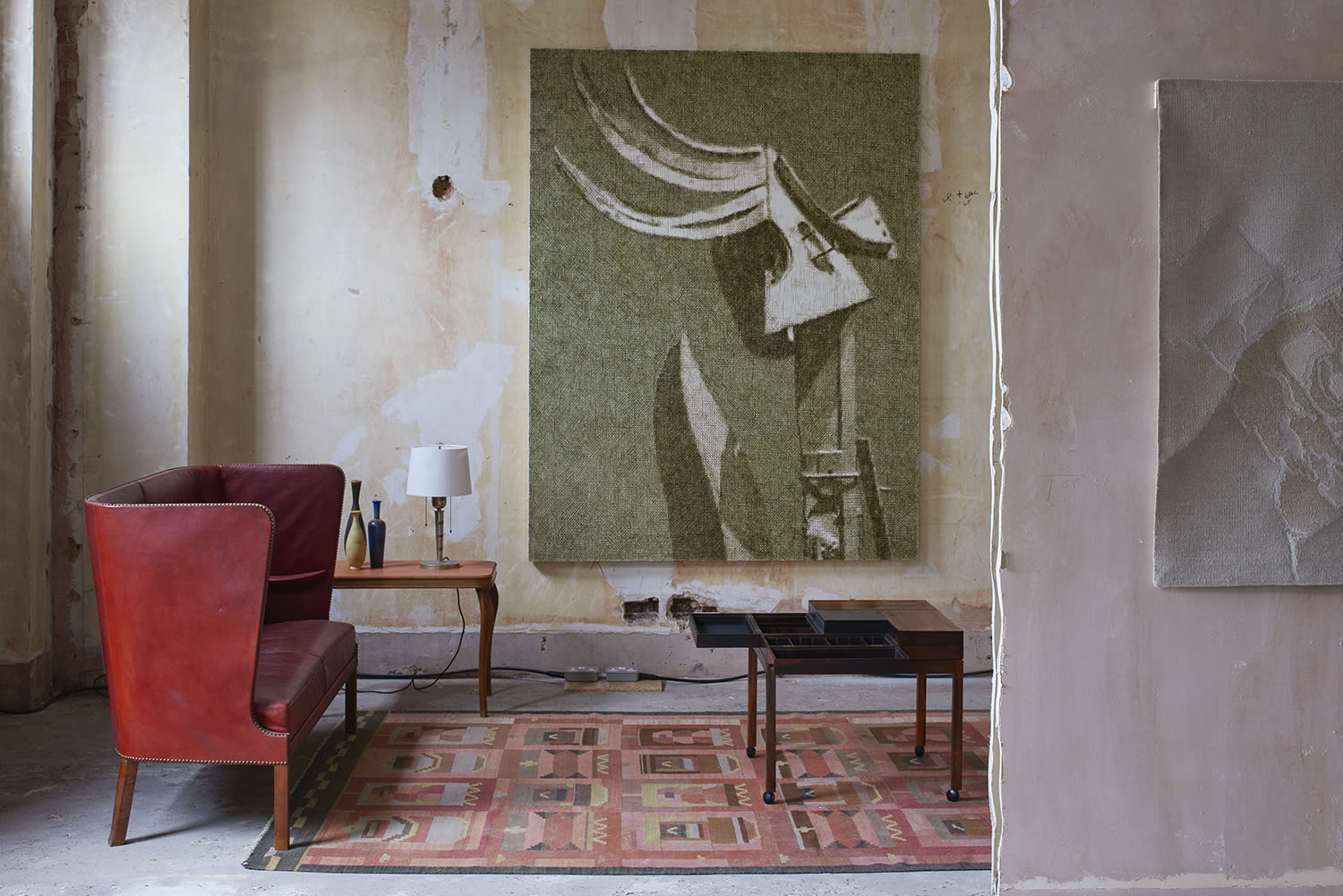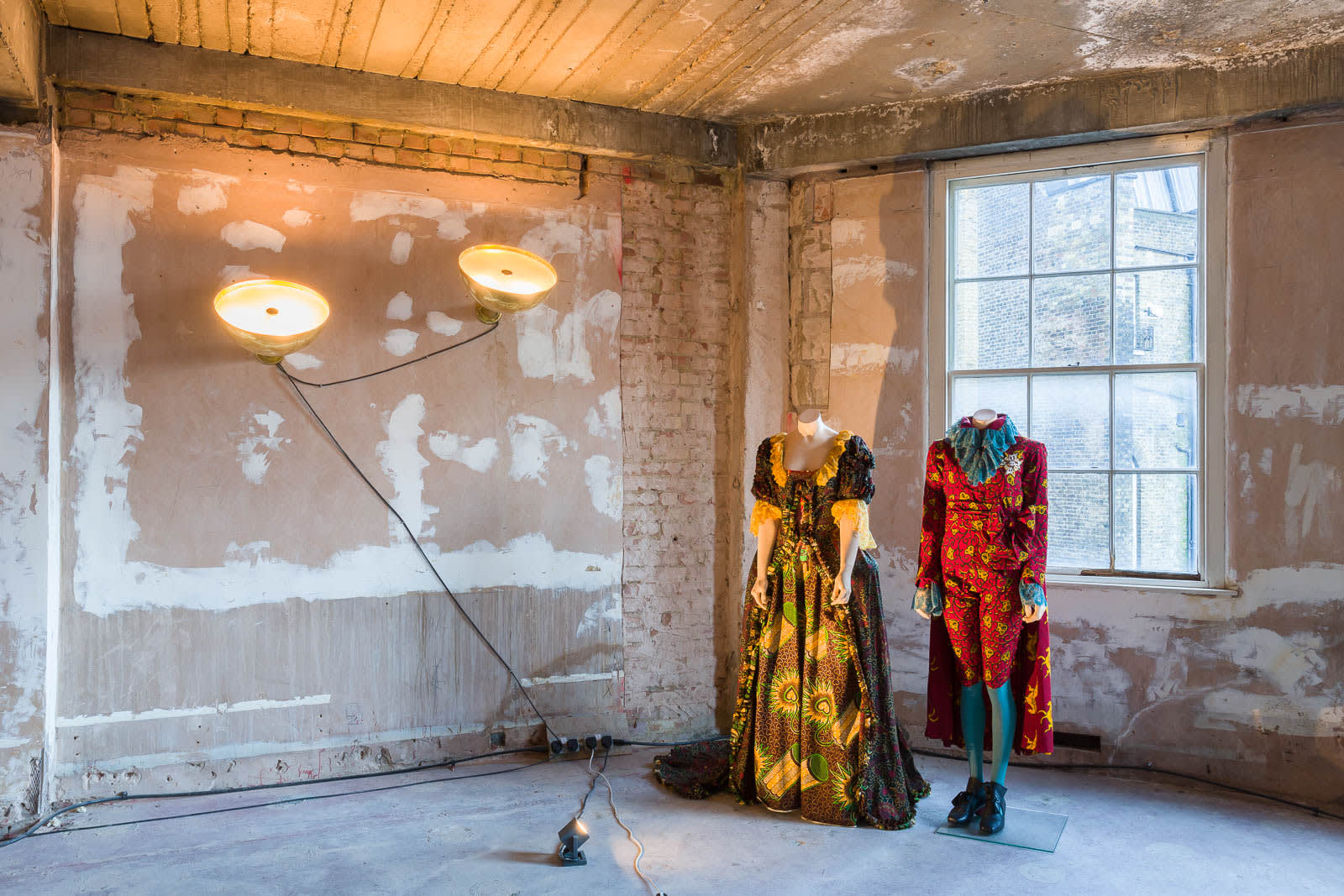 Other highlights include 'Wounded Amazon (after Sosikles)', a graceful new classical sculpture by Yinka Shonibare CBE RA. Finding inspiration in a marble statue signed by Sosikles in The Capitoline Museum, Rome, here the British-Nigerian artist recreates an Amazonian woman, a mythical female warrior famed for her courage and pride. Two life-size mannequins by Shonibare stand side-by-side in another room, dressed head to toe in Victorian costume made from the artist's trademark Dutch wax batik fabric. Other works on view include two panels from Shonibare's new textile series, 'Creatures of the MappaMundi', the first time these tapestries are being shown in London.
The presentation also includes works by Brazilian artists Luiz Zerbini and Rivane Neuenschwander, the latter of which is renowned for work that explores language, nature, geography, the passing of time and social interactions. 'O Nome do medo (Cutout)' is a series of playful collages by Neuenschwander using screen-print and coloured gel. They are derived from children's cut-outs made during a workshop at the Museu de Arte do Rio as part of the artist's solo presentation at the museum. The artist often works collaboratively, in this instance with a group of children who created images of what they considered "scary".